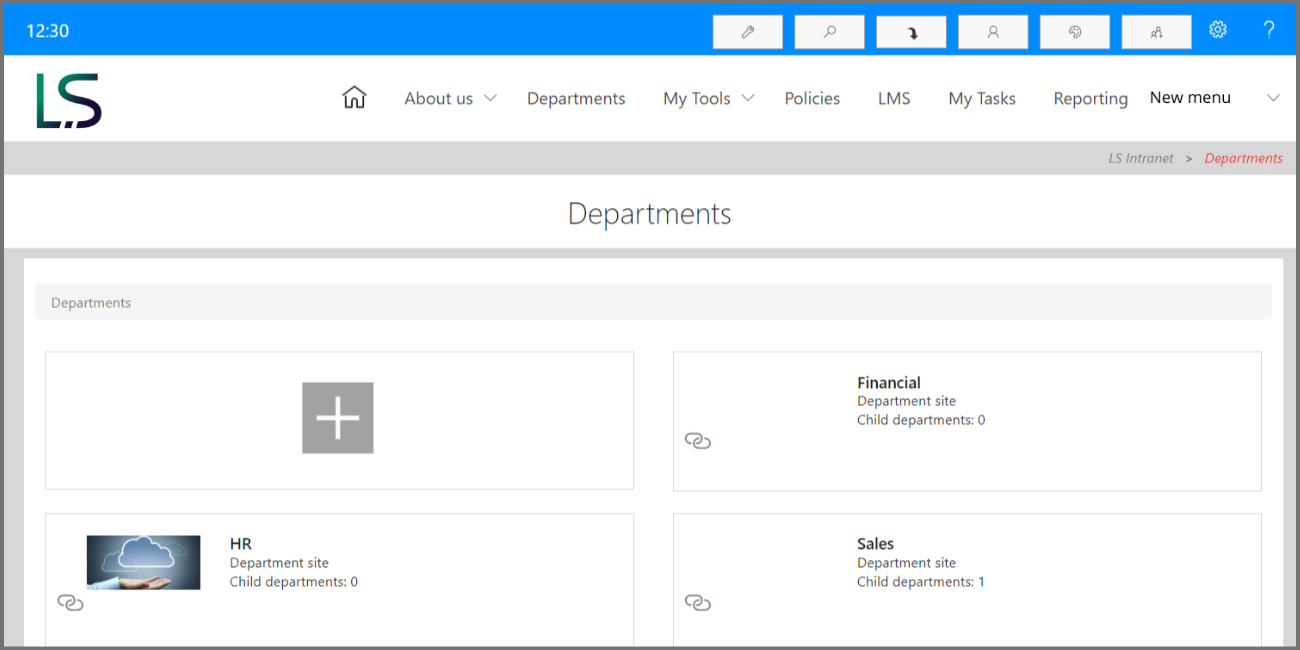 Your Portal within the Portal: Sites for Departments & Project Groups
We believe that a large internal corporate portal must include an own small space for each project group or department.
It could be open, as usual for HR Departments that publish documents important to employees in their HR space. Such as corporate policies, application templates, job descriptions, and articles that could be interesting to company employees.
It could be also closed, as usual for Legal Departments that release confidential documents to their colleagues, NDA policies, and the occasional joke about TOP management.
No matter where you work, you can always decide whether to open your department/group's own space to others, or close access to it and communicate (exchange content or chat in a private messenger) only in your professional circle.
In short, we are sure: a personalized space within the corporate portal + differentiated access to it is a must-have for modern corporate life.

Subscribe to the news
Subscribe to our email newsletter so you don't miss important news from our company