Who we are
Lizard Soft is a software developer and integrator specializing in the development and implementation of end-to-end solutions based on Microsoft 365 and Azure cloud technologies.
We develop components of a digital ecosystem for collaboration, interaction, business process automation, secure access and management of corporate resources and data.
Our team is committed to helping our Clients leverage Microsoft cloud technologies to transform their business, increase team productivity and collaboration in any organization across all business areas.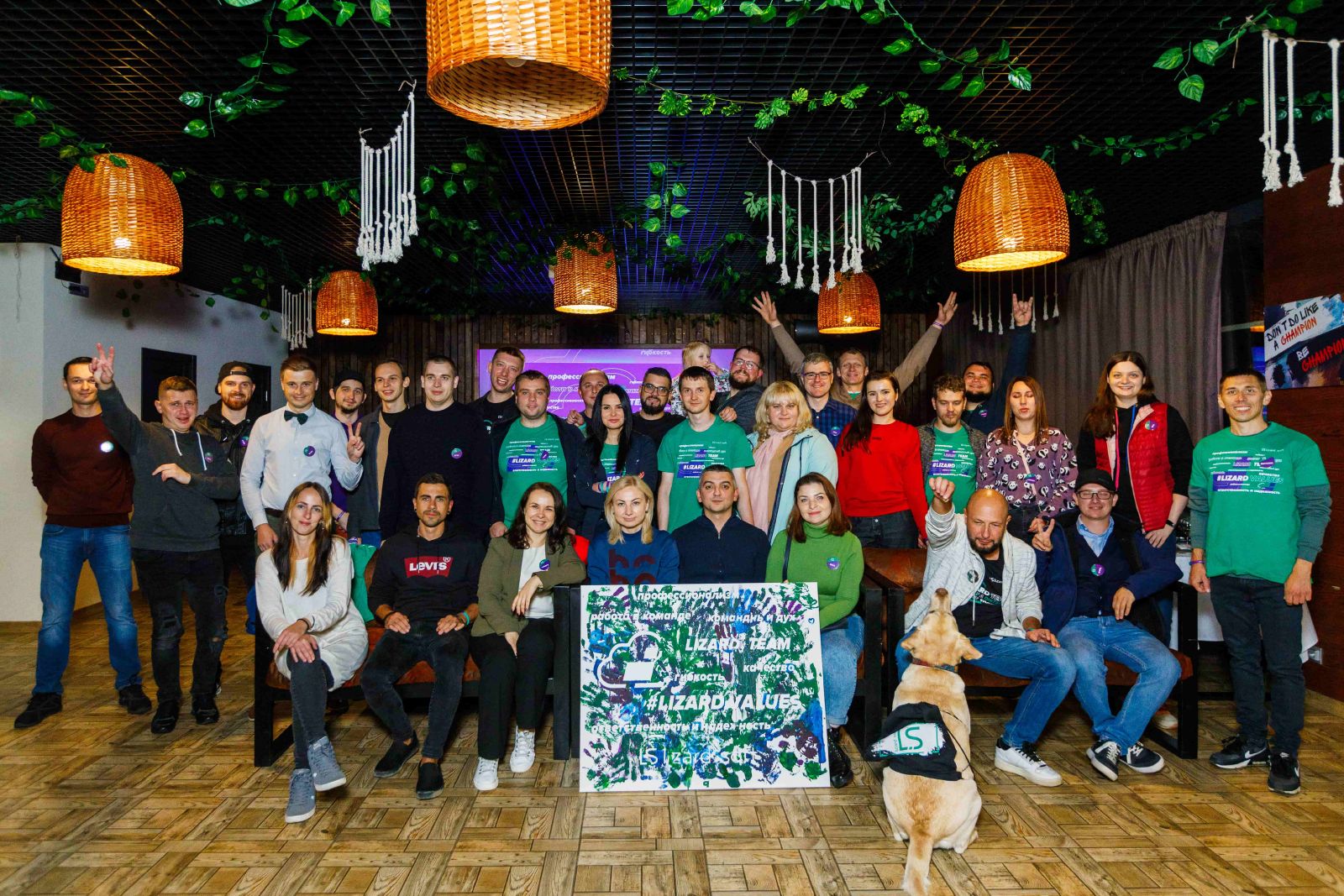 Our mission
To provide companies and their employees with the opportunity to work productively and conveniently, effectively using modern technologies:
We form a holistic vision and a deep understanding of innovative technology opportunities.
We improve approaches to collaboration and digital communications.
We help you find new ways to perform daily tasks faster, better, and more efficiently.
We provide the necessary range of products and services for this.
2010
First IBM WebSphere project
2011
First SharePoint Project
Microsoft Silver Partner Status
Silver Portals &Collaboration Competence
2012
First SharePoint Corporate Portal for the Enterprise Client
Microsoft Gold Partner Status
Gold Portals &Collaboration Competence
First SharePoint Conference Ukraine holding
2013
«Project of the Year» – Alfa Bank Intranet Portal
First Office 365 deployment
2014
First Office 365 licenses selling
First Docflow deployment for the Enterprise Client
2015
First project in Central Asia
LS Docs v1.0
LS Portal
Office 365 Adoption for the LIGA Group
2016
LS Docs v2.0
LS Intranet v1.0
Microsoft Cloud Solutions Provider
2017
Legal entity in the USA
First projects in the USA and APAC
LS Intranet v2.0
2018
LS Core v1.0
10+ projects implemented in the USA
First project in Australia
The largest Adoption Office 365 in banking sector
2019
The largest Intranet Portal in Ukraine launched
Microsoft Security stack
LSDS|LSDS Portal v1.0
2020
LS Intranet v2.9
Teams deployment for 100+ Ukrainian schools
SafeDox
Microsoft Fast Track Ready Partner Status

LS Intranet v2.9

is placed on Microsoft Marketplace
2021
SafeDox v2.0
Consulting Department
Microsoft Adoption & Change Management Advanced Specialization
2022
UniBot v2.0

LS Intranet v3.0

(in progress)

UniBot v2.0

is placed on Microsoft Marketplace
Microsoft Modern Work Solution Partner Status

UniBot v2.0

, first deployment projects

SafeDox v2.0

, first deployment project abroad
2023
LS Intranet v3.0

(in progress)

SafeDox v3.0

(in progress)
Microsoft Azure Solution Partner Status (in progress)
Microsoft Azure Advanced Specialization Partner Status
(in progress)
Our expertise
Developing a line of our own products and applications
Delivering a full range of consulting, technical implementation, support, and development services
Providing our Clients with licenses for Microsoft cloud products 
Offering products and services of the partner network
Contact us
To know more, please, leave your phone number or email so that we could contact you as soon as possible.