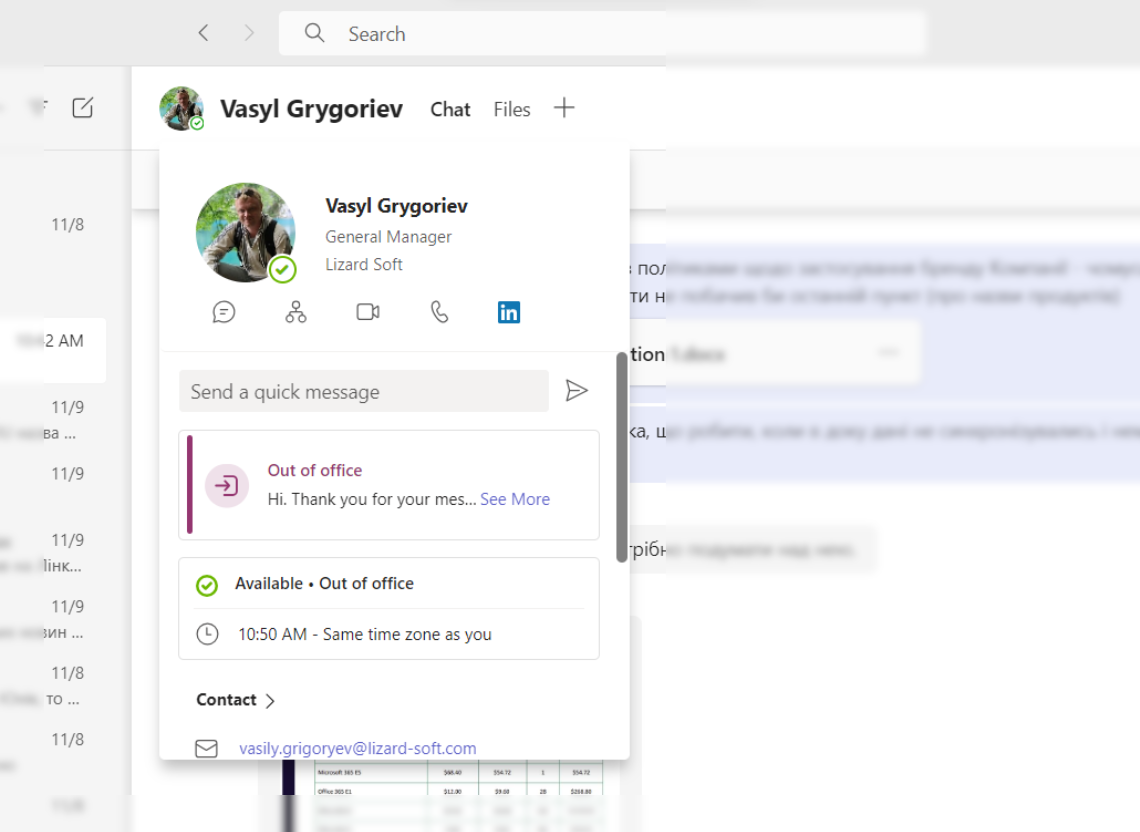 SafeDox: Timely Out-of-Office Notifications
Out-of-office status display in Microsoft Teams
Here's an all-too-common situation: you need a response from a Colleague, but he/she is on vacation. You will learn about this from other Colleagues when the waiting time for the expected answer has long expired. This happens because the Employee, going on vacation, forgets to set the Out-of-office status in Outlook and Microsoft 365 Teams. But this problem is successfully solved by a new feature in SafeDox Adaptive Case Management.

SafeDox, the Adaptive Case Management system, can now automatically enable and disable Out-of-office status for Employees who are on leave. The system sets the related status on the first day of leave and disables it on the first working day after returning.

Here's how it works: after the leave request is fully approved in SafeDox, the system automatically schedules the Out-of-office status in Outlook and Teams as a delayed publication. On the first day of leave, this status is set as soon as the working day begins, and it is turned off at the same time, on the first day of work.

System administrators can customize the Out-of-office message template. Not only it can include information about vacation, but also the start and end dates of the leave, contacts of the Deputy during the break, and contacts of immediate Managers. Thus, everyone who tries to contact the absent Employee will receive complete and correct information.

In short, this new SafeDox Adaptive Case Management feature makes it easier for both vacationers and the entire team. Everyone will learn about Colleagues' leaves in time, and the received message will meet all the requirements and standards of the Company.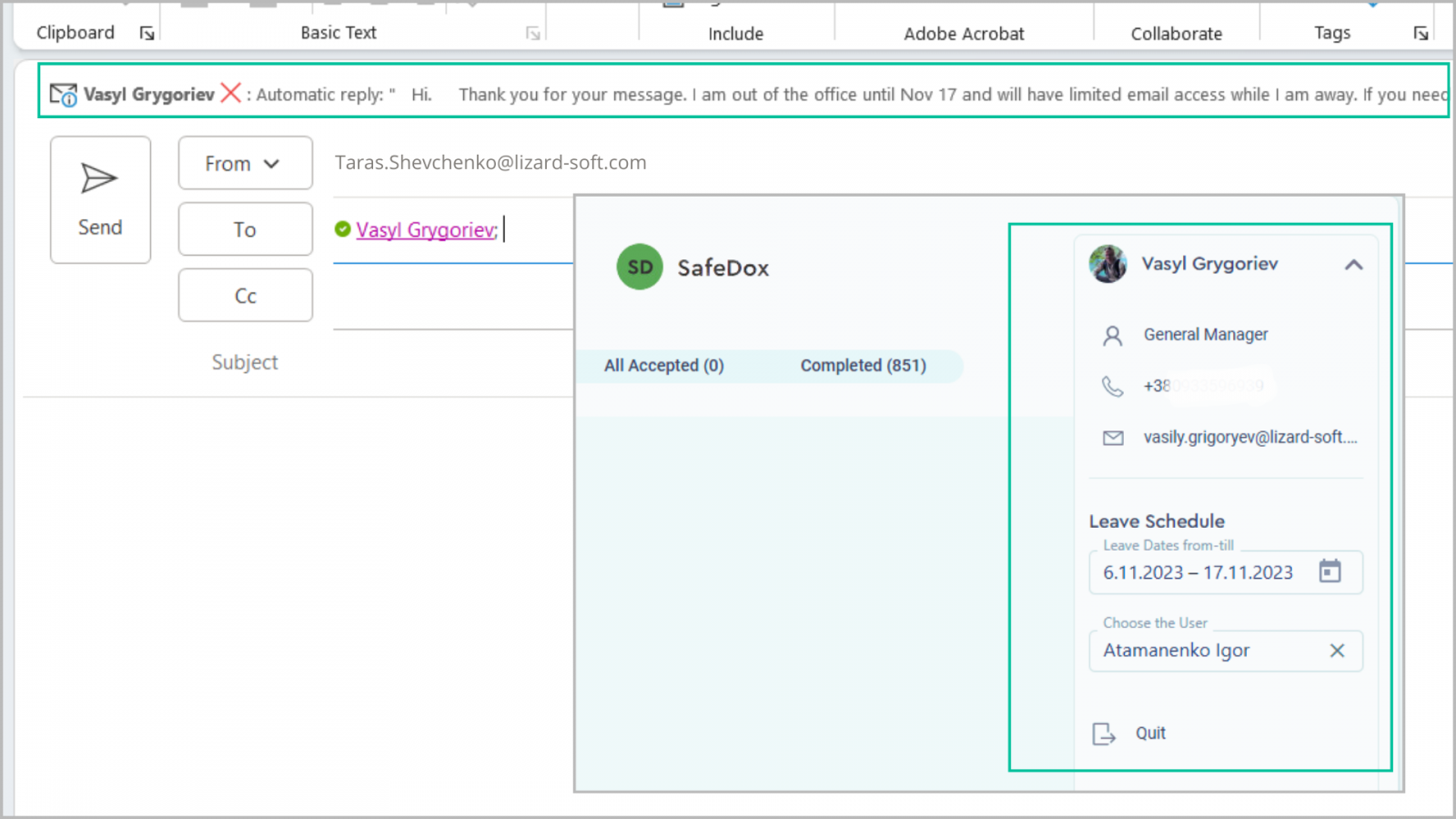 Subscribe to the news
Subscribe to our email newsletter so you don't miss important news from our company