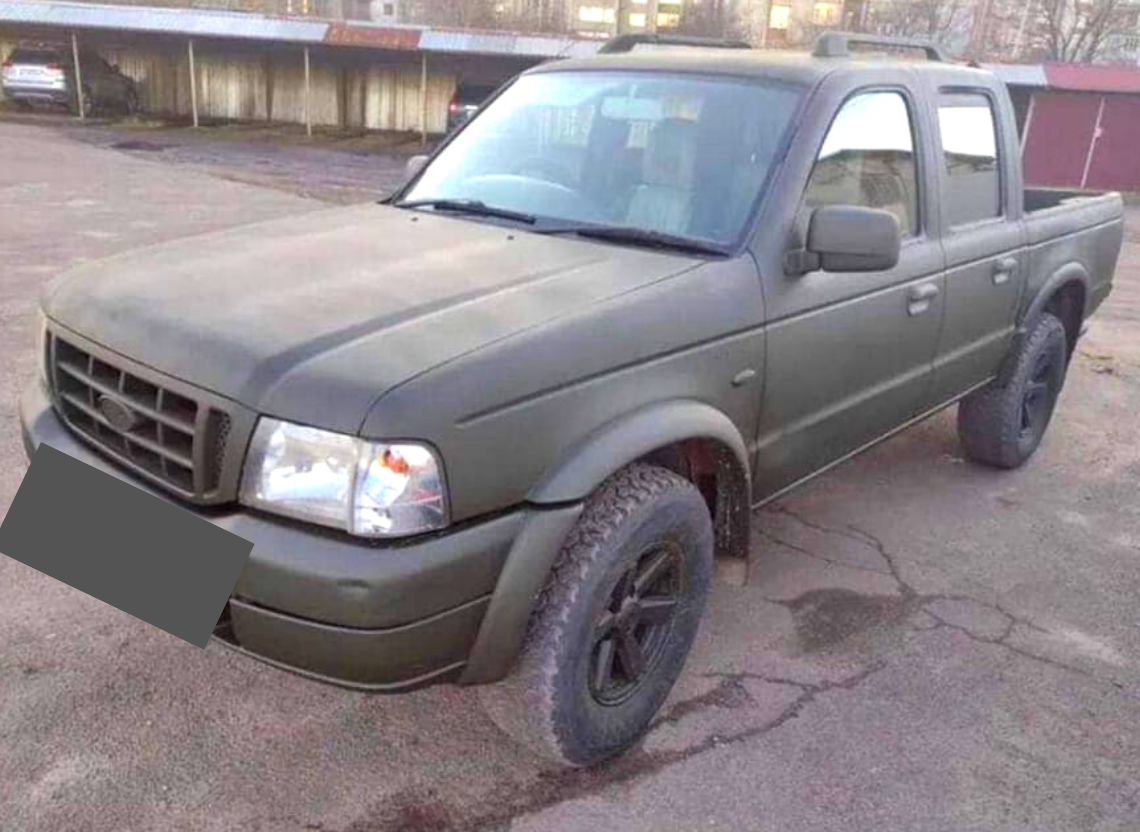 A Pickup to Continue the List of ęGood occupantsĽ
19th Separate Battalion of the Ukrainian Defense Forces received «our» pickup truck – a vehicle for which Lizard Soft participated in fundraising. This is one more car that the Lizards invested in. Which was delivered using the energy and nerves of volunteers and repaired at the service station by other volunteers. One car brought together several dozen people who did not know each other, who all together made 244 transfers. Many of those people made it several times.
About 200 people and organizations joined to collect about 223,500 UAH in order to purchase a pickup truck for the Armed Forces of Ukraine's military unit. The givers of 10,000 UAH still remain unknown. So, the biggest part of the amount, 200,000 UAH, was collected literally in the first few days: both ordinary people and volunteering colleagues, and even charitable institutions donated.
Then it turned out to be more difficult: the collection slowed down. But the car, meanwhile, has already left Great Britain, where it was found, to Poland – the Ukrainians were simply taken at their word that the money would be transferred to the sellers as soon as the required amount is collected. Later, in Poland, the car was met by «our guy» – another volunteer who took over all the paperwork, and then the pickup repair, too.
The car crossed the border of Ukraine at night. The volunteers are scoffing, for some unknown reason these things always happen at night. Then, while the collection of funds was still in progress, a thorough repair was carried out: from oils-filters-tanks-racks to engine supports-consumables-welding works.
Thus, within two weeks, two hundred people who did not know each other managed to launch a money collection campaign, find and purchase a car, organize the appropriate document flow for delivery and transfer to the military unit, carry out repairs (twice: in Poland and Ukraine) and successfully complete their money collection campaign.
Nowadays, somewhere around the Ukrainian Slovyansk City, there is «our» pixelated pick-up truck with riflemen of the 19th SB of the Armed Forces of the Ukraine on board, who are fertilizing the domestic soil with fertilizers produced by neighbors.
Lizard Soft is proud of the soldiers of the Armed Forces of Ukraine and wishes them to always have plenty of ammunition, fast pickups, and good sights! We are grateful to each and every one of the Defenders and Defenderesses, no matter what straps they wear, for their hardest and best service for our State! We are grateful to the Volunteers for their dedication and decency – we always appreciate brotherly unity.
We know that Ukraine will win! Because Ukraine is about freedom!
Subscribe to the news
Subscribe to our email newsletter so you don't miss important news from our company