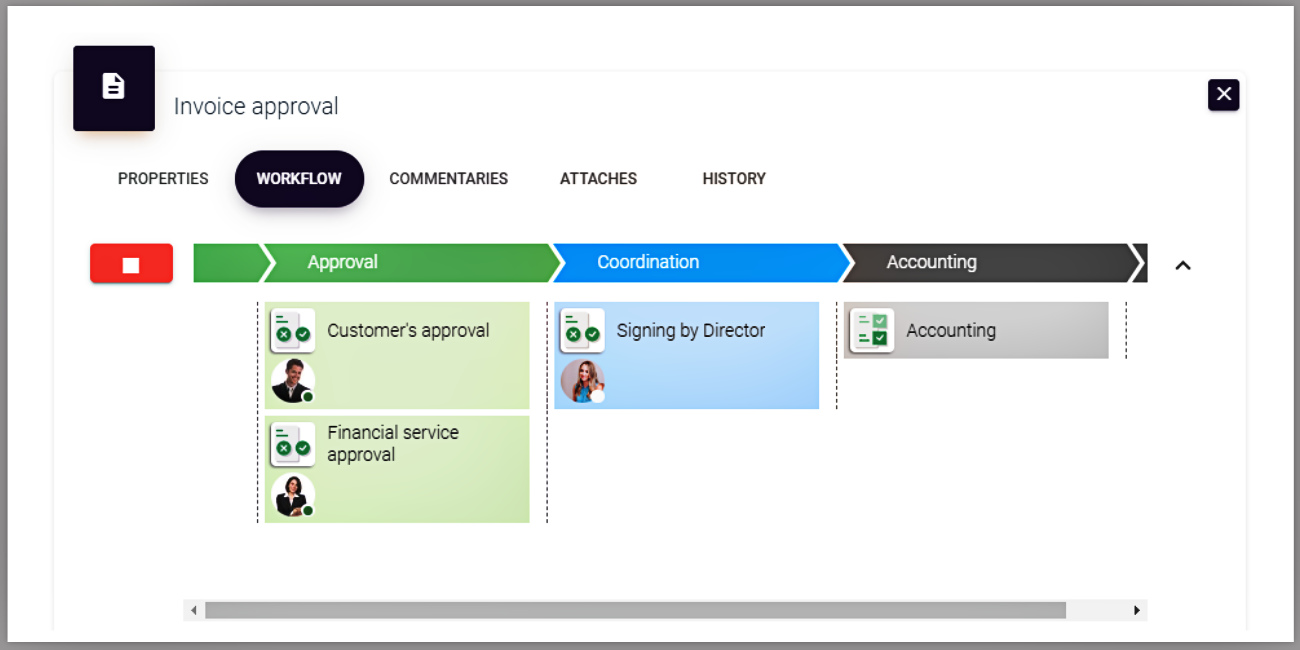 SafeDox: Invoice Approval
Paper invoices with traditional signatures of officials remained in pre-war and pre-COVID times. Probably forever. Now that most of us work remotely, these business processes must be converted into electronic form. While the visa of the signatory should be samely legally significant, and the approval process should be clear and easily configurable. This is exactly what SafeDox Adaptive Case Management provides.
First, SafeDox configures the document approval process according to the standards adopted by your organization. The simplest is a one-step process: from an accountant to the signatory. After configuring this route, the accountant creates a card (invoice) in SafeDox, where like on paper one, he/she notes the counterparty, the amount, and the description (details). Next, he/she pegs the invoice to the corresponding contract, downloads a pre-generated copy of this invoice (for example, PDF), and sends it along the route.
Now the document is received by a responsible person, for example, the CEO. This person views the invoice, the related contract, work completion certificate (for example), and approves it. If necessary, this person signs the invoice with his/her digital signature. Then the accountant automatically receives the task to make a payment.
In this way, not only it will be known who authorized the invoice, but also a legally significant endorsement will be made. So that the signature will be valid for the authorized bodies.
In short, take care of yourself and your accountants and work from safe places and cities. Your accountant supporting documentation and endorsements will never be delayed or lost in SafeDox!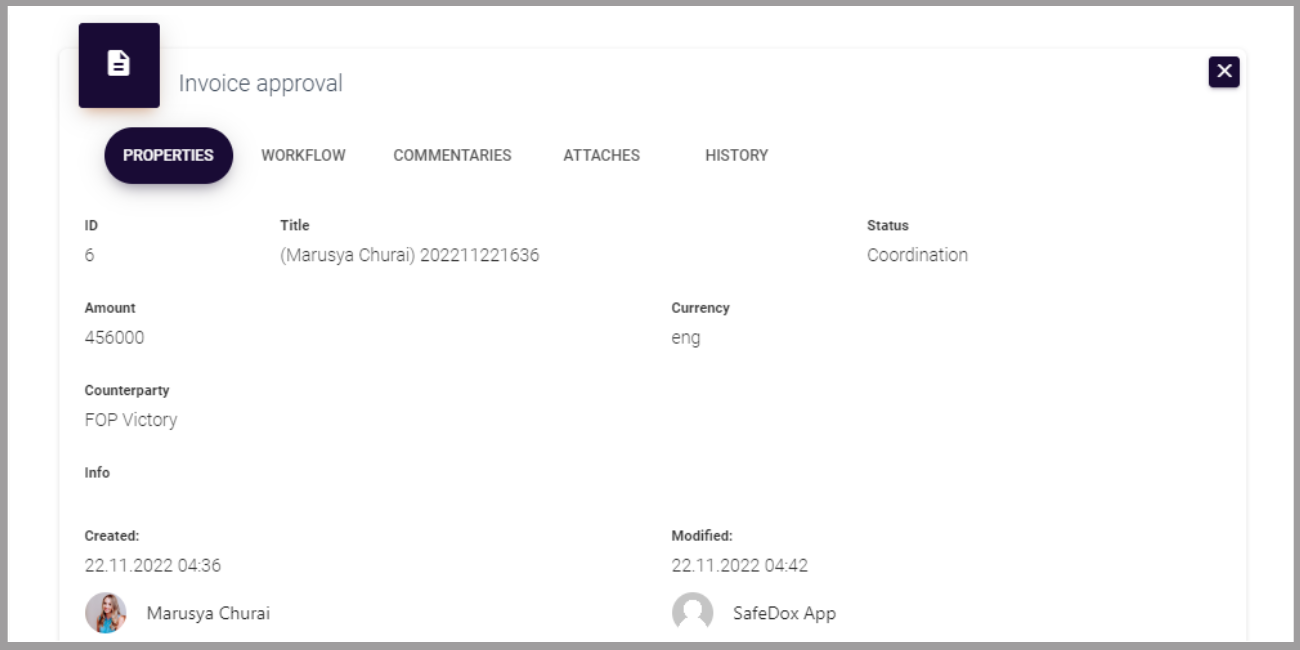 SafeDox interface: an invoice case
Subscribe to the news
Subscribe to our email newsletter so you don't miss important news from our company