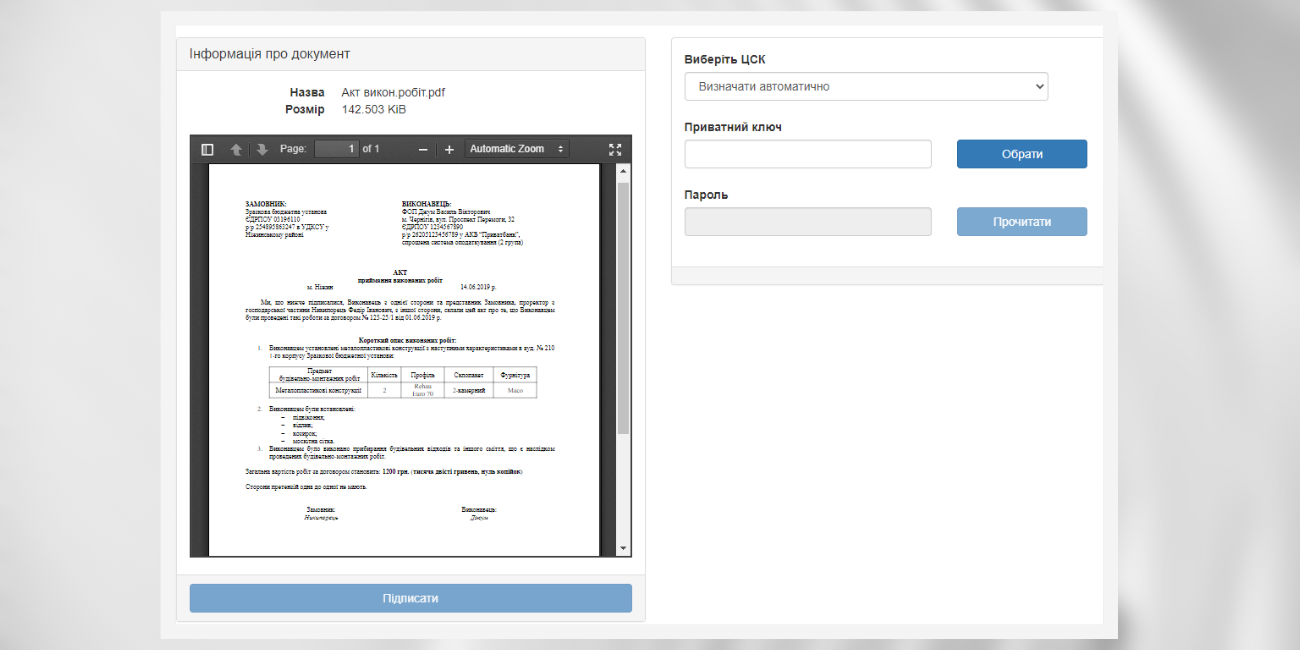 SafeDox: Approval of Supporting Accountant Documentation with an External Counterparty
SafeDox Adaptive Case Management is a system that allows you to approve and sign documents within your organization as well as to approve the supporting accountant documentation with an external counterparty. Meanwhile your business partner doesn't need to download any of our products, everything will be online and hassle-free.
For example, you are a contractor's accountant that prepares supporting documentation (such as takeover and acceptance certificates). Instead of signing a paper copy of the document, you can easily create it in SafeDox and send it through the approval route with an external counterparty.
In this case, your business partner receives a link by email. After going through it, they view this document online, impose their digital signature, and get the opportunity to download the electronic version of this document with all other electronic signatures already imposed.
In this case your counterparty doesn't need to have SafeDox, as our system is integrated with LSDS Portal by Lizard Soft. That's why your business partner just goes to the portal deployed on the Internet and signs the document right there.
The only case when it would be necessary to install anything is if the counterparty's digital signature is on physical media. Then one would need appropriate software to sign. It can be downloaded from the LSDS Portal as well.
In short, not only your organization's internal documents you can approve in SafeDox but also supporting documentation with an external counterparty.



Safedox interface: the pre-configured route for supporting documents approval
Subscribe to the news
Subscribe to our email newsletter so you don't miss important news from our company