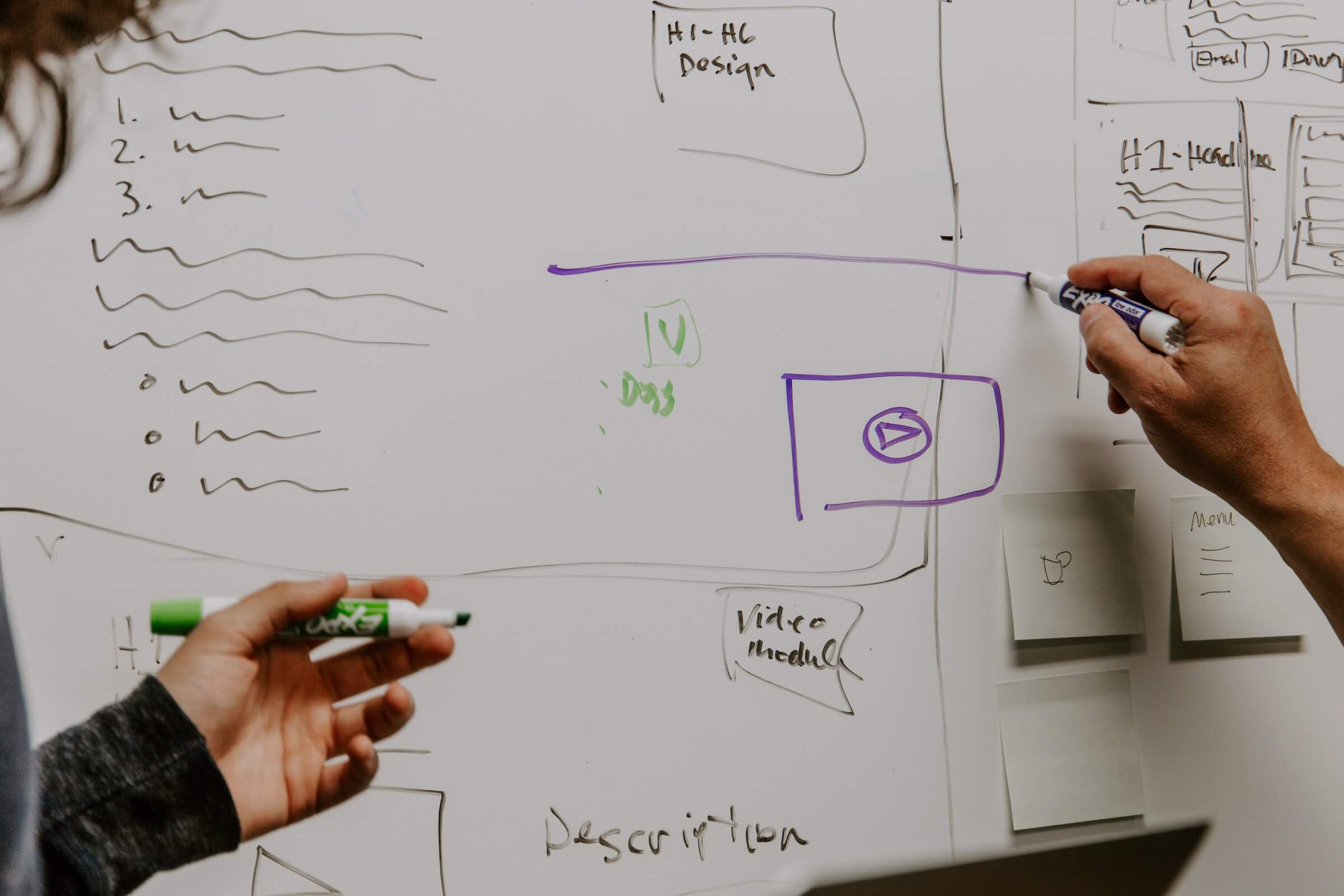 LS Intranet: Idea Box
As the experience shows the most valuable ideas usually elude those who'd be most interested in them.
Management, realizing that the most valuable ideas come from colleagues who directly participate in the company's processes, suffers from a lack of ideas that could improve these processes. At the same time, employees who have such ideas are not always ready to share them with management, expecting criticism or hate.
If this is about you, or if speaking out is not your forte, here is the «Idea Box»: a place where there is always a person who'd evaluate your idea. And you wouldn't have to actually talk to one: LS Intranet will do it for you.
To share your initiatives, you need to go to the «Idea Box» on your corporate portal. Then click «New», describe your idea, and choose the appropriate tag. All tags are thematic and preconfigured. They help the idea to be delivered to the right department in the company.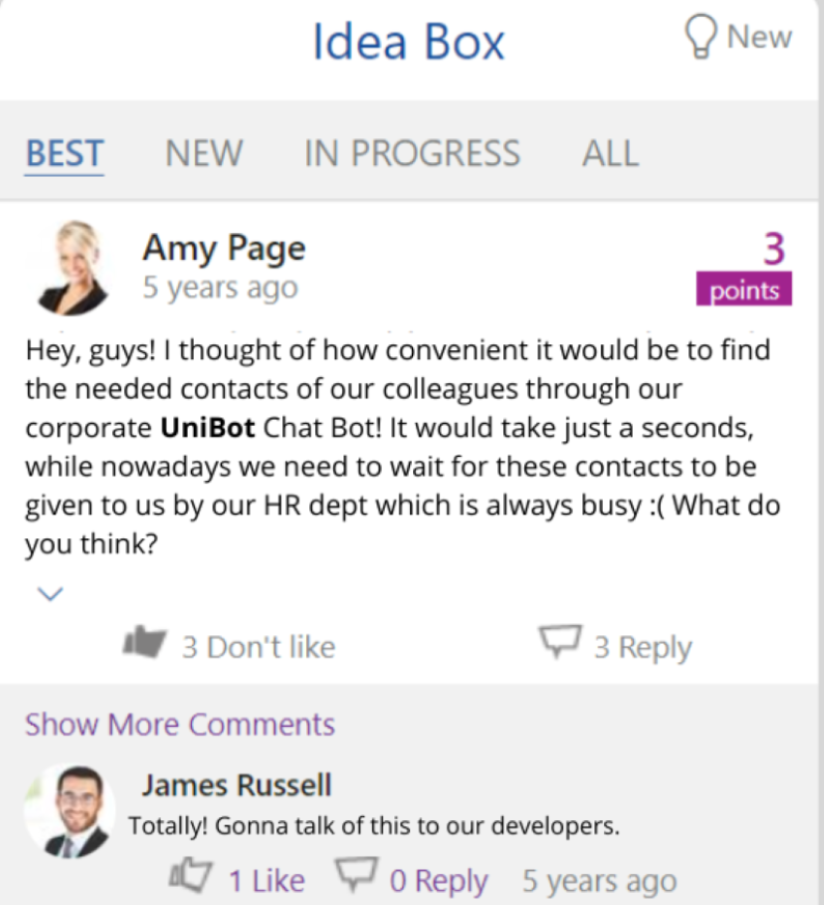 Idea Box on LS Intranet home page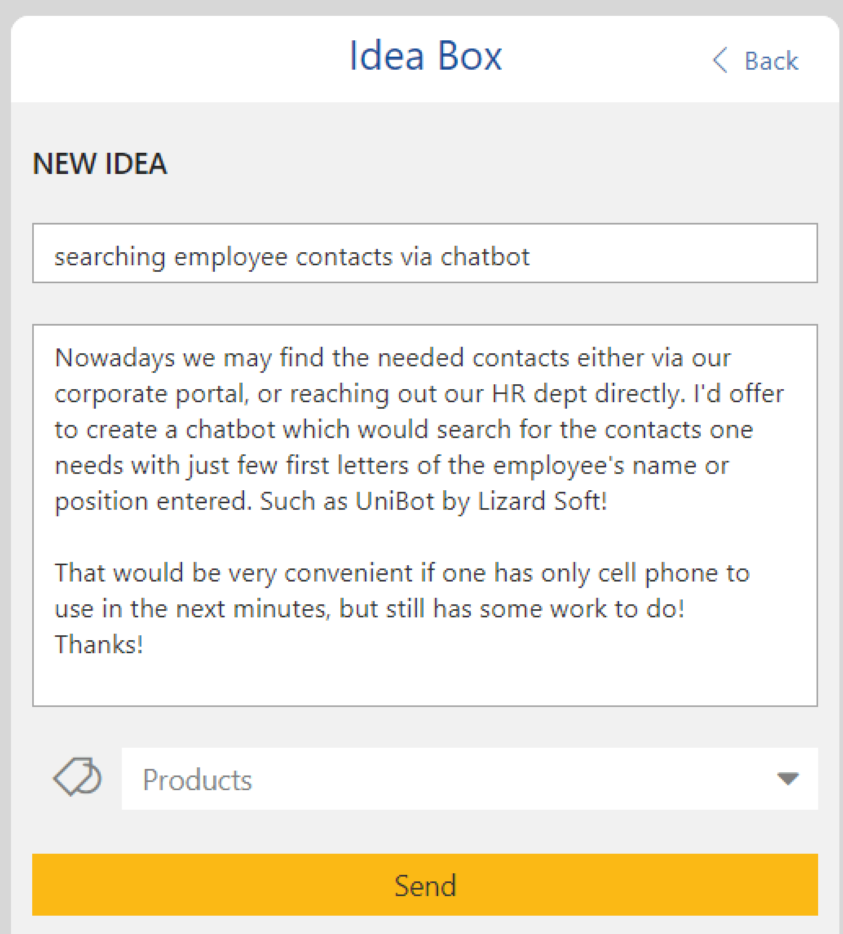 Idea Box Module
While your colleagues enthusiastically like and comment on your idea – and this can be done by all employees of the company – you observe what happens with your initiative. It is already automatically distributed among the tabs: «New» if you have just added it. «Best» if it has gained the appropriate number of likes (this number is set in each organization at its discretion). «In progress» if the initiative is already in the right hands. And «All», where, in fact, all ideas are collected.
Well, now it's up to those who will consider your idea.
In short, stop hiding your ideas in smoking spot small talks only – let's finally implement them! Win-win!
Subscribe to the news
Subscribe to our email newsletter so you don't miss important news from our company