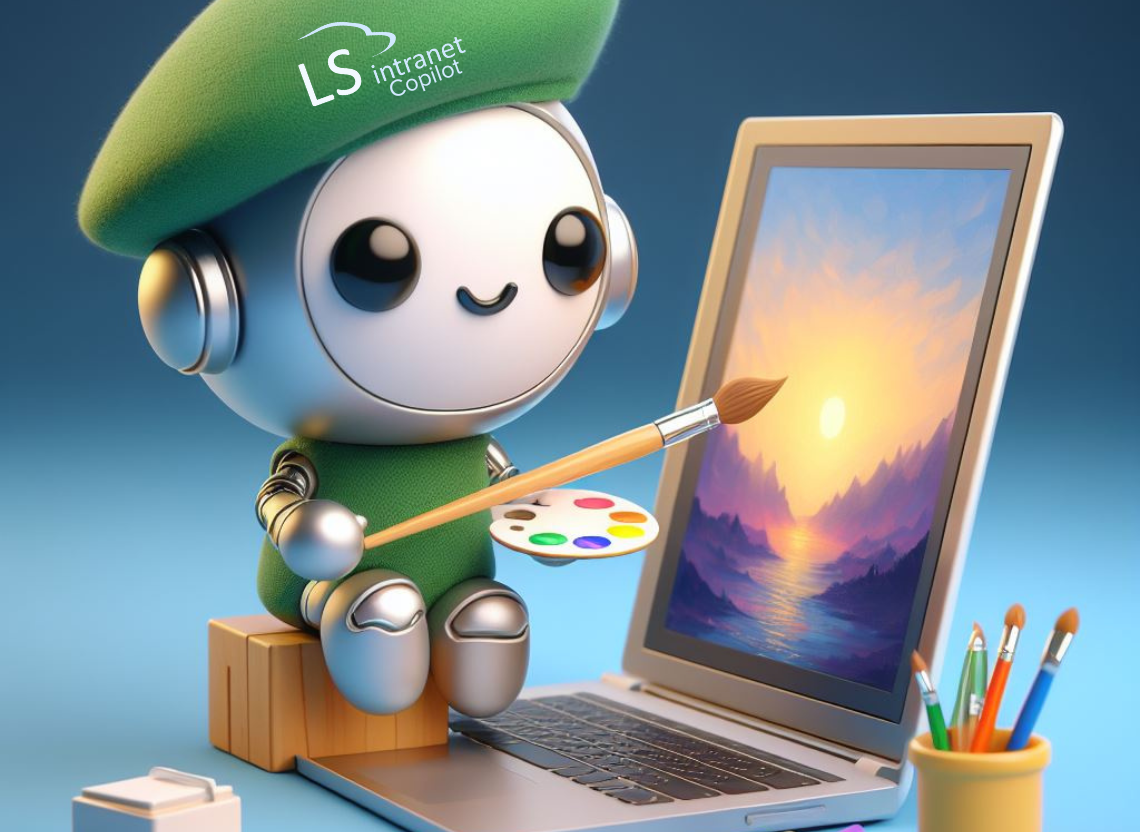 AI-LS Intranet: AI to Create Images Straight in the Portal Content Editor
Employees of Communications Departments are often faced with the unpleasant need to waste a lot of time searching for quality, suitable images for their publications. Not only this is due to the need to find a distinguished, eloquent photo of the right resolution, but also to the need to respect copyright. And all this can turn the visual content preparation into hours of work. However, this is not your case if you work in the LS Intranet Internal Corporate Portal & Corporate Media!

The LS Intranet Internal Corporate Portal is now equipped with the innovative LS Intranet Copilot image generation service based on OpenAI DALL-E Artificial Intelligence. This technology allows Creative Teams to generate unique and high-quality images using only a textual description of what they want to get.

How does it work? Very easy! When creating a publication, the Communication Specialist only needs to enter a description of the image they want to create into the portal content editor interface. So that LS Intranet Copilot's AI would quickly generate visual content that perfectly matches the request. In this way, you can get colorful, high-quality, expressive, and unique images without copyright infringement and significantly reduce the time for preparing publications.

In short, thanks to LS Intranet Copilot AI built into the portal, the process of preparing visual content for publications has become much faster and more efficient. Now Employees can save hours of work and focus on creating great content with no worries about the issues of image searching.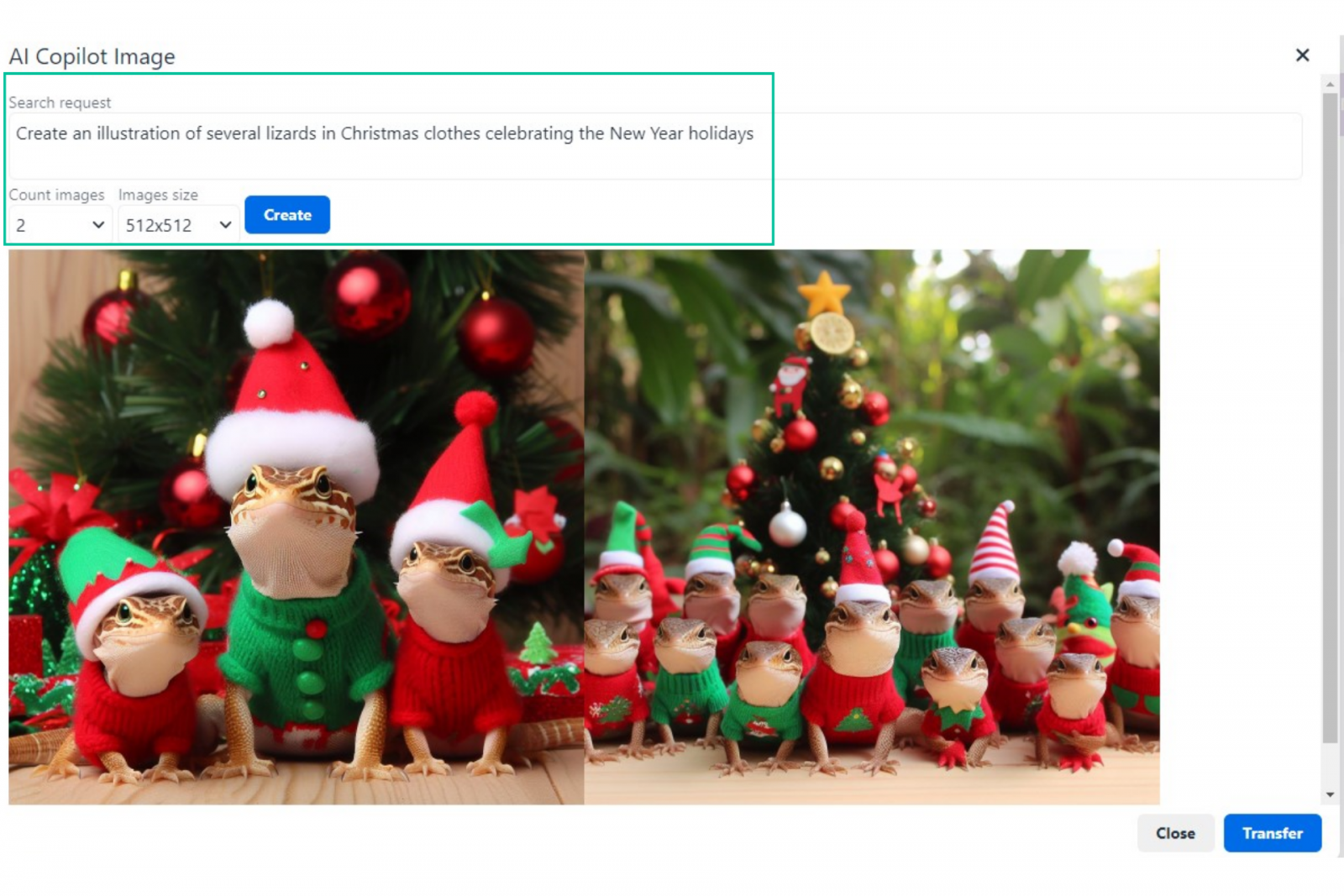 Subscribe to the news
Subscribe to our email newsletter so you don't miss important news from our company