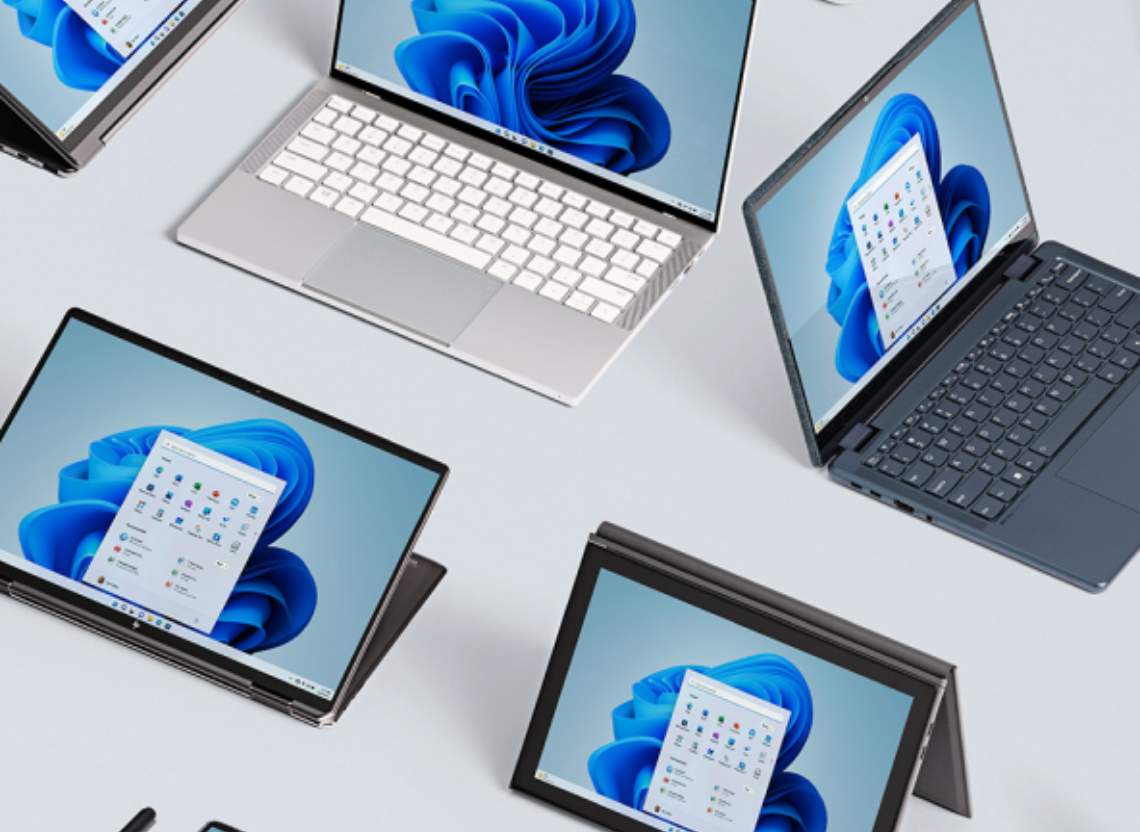 Microsoft AI Copilot: Creative, Useful, just Necessary
Vasyl Grygoriev
Lizard Soft GM

Microsoft continues to actively use Artificial Intelligence to improve its services and apps to a level that was difficult to imagine until recently. Now, the most popular software from Microsoft – such as one of the largest services for collaborative development of software GitHub, the search engine Bing, the cloud platform for improving productivity Microsoft 365 – already have built-in AI.

Recently, Microsoft announced the next step: combining all these features into a single Microsoft Copilot app. «It will be a simple and seamless feature available in Windows 11, Microsoft 365, and in our Edge and Bing web browsers», was noticed in the corporation. «It will run from an app or open on demand as soon as you right-click. » (ed.: You can also open Copilot using the Win+C key combination).

Find out what exactly, where exactly, and when exactly to expect from the cooperation of Artificial Intelligence and Microsoft developers. And why even now creative business teams can rejoice: the tools used to create text and visual content have significantly expanded their potential.
---
Drawing and image design
Several apps for creating visual content acquired much more powerful (more relevant) functions, which all creators really lacked. Now third-party paid apps with convenient and simple creative tools have got a serious competitor in Windows 11.

For example, you can now add, remove, or change backgrounds in Paint. Also, the image could be decomposed into layers. By clicking on the Cocreator icon, the User engages AI in the creating process and thus realizes their ideas much faster and easier: for instance, you can turn a photo into a sketch in digital art style. Or right away, in a few clicks, you can get reels for your social networks.
In Photos, the ability to automatically blur the background and thereby highlight the desired object in the picture has been added. In addition, based on the example of a certain photo, the AI searches for similar ones in the User's OneDrive (home or personal): this way, you can quickly find photos taken, for example, in a specific location – the AI will recognize it.

Generating images in DALL.E 3 from OpenAI is already a special kind of art. AI creatives have become much more complex looking (in a good way), more picturesque, and even more precisely responding to requests. Absolutely fantastic! At the same time, there are no issues with copyright when using such creatives. DALL.E is definitely an invention from the «how did we live without it before» list.

One of the most anticipated updates (according to our Creative Team) is the Snipping Tool: now not only can you take screenshots but also record screen videos. You can also voice the process you record or, by switching to the Clipchamp app (its icon is located in the same interface, in the top menu), you can easily add a soundtrack and do video-editing. At the same time, the AI knows how to extract the text from the image on which the Snipping Tool is working and insert it into another app. In addition, to keeping confidential information on the screen inaccessible, you can edit the text in the same tool. Another point from the «How did we live without it before» list.
---
Work with texts
AI continues to improve its writing skills: texts are just as easy to «order» by simply speaking or typing a request. At the same time, they became even more perfect. Therefore, by the way, Copilot leaves a specific invisible «watermark» on each of its creations – so among all the content, you can distinguish those pieces generated by AI and determine the date of their creation.

In the case of working with large amounts of data (although not necessarily very large), the convenience of Copilot cannot be overstated. For example, it can very quickly summarize any text content in a few sentences. Not only this would save the time and effort of the Employee and reduce the cognitive load on them but also increase their productivity in an unchanged time frame.

With Copilot integrated into the most popular apps, there's no need to switch between ones anymore. Using the example of Microsoft Designer, which now works in Word, it is quite obvious how convenient and productive such solutions can be.

For instance, for a copywriter who prepares a post for social networks, and therefore has to take care of the appropriate visual material. Now you can do it right there in Word by opening AI with the right mouse button and setting the task of creating or searching for an image that matches the context of the document. Or for a marketer who has prepared text for the presentation of a product/service and now needs appropriate visual accompaniment.
Microsoft recently announced effective new features, many of which will be powered by OpenAI DALL.E 3. These include:
Generative Expand, which uses AI to expand your image beyond its current boundaries. For example, the User works with an image containing a fragment of a landscape. AI could «finish» this landscape from the top of the selected image if the User needs to extend the picture upwards. Or from the sides, if the picture needs to be expanded horizontally. At the same time, Copilot improvements will be as inconspicuous as possible.
Generative Fill, which adds a new object to the image or a new (different) background.
Generative Erase, which can remove unwanted objects from the image.
The capabilities of Microsoft Designer include and even exceed all the most current expectations of writers, designers, and videographers. I wrote more about this tool, which definitely deserves your attention, in a separate blog.
---
Performing routine tasks
Copilot in Windows 11, in addition to already traditional (as strange as it sounds, considering the super-modernity of this technology) text requests, also «understands» voice messages well. The User clicks on the mic icon, speaks up their request, and the AI immediately turns this request into text and executes the command. It is very convenient if you are focused on a certain task, and typing wouldn't be convenient at the time.
This is how you can surf through your emails in Outlook: AI can sort unread messages out and briefly announce the necessary attributes. Or choose emails from a specific sender, summarize their content for a specific time period in a few sentences, determine their topic, and... even create a ticket in Jira to track the events associated with the related correspondence. In addition, Copilot can also compose a draft of the answer, and indicate and justify the thesis chosen by the User.

AI can also be tasked with creating the schedule of a certain event. For example, knowing the venue work schedule, names of speakers, and the event purpose, Copilot will easily develop an event plan and schedule it hourly. The same plan, along with a text invitation decorated with visual content, can be sent to the people invited to the event. Of course, all of this can easily be done by AI.

The Narrator has been improved: more natural voices to speak out texts have been added. This is how Microsoft continues to implement its ongoing commitment to make Windows 11 the most accessible version of Windows.
---
Highly personalized Internet
Microsoft's newest chatbot Bing Chat is getting more features soon. The vendor claims that in addition to the standard replies, additional data will be displayed in the search results, which will most likely be useful to the User. This data will be based on your Bing Chat history.

Let's say, you were interested in your favorite sports team competition results. If you suddenly travel to a city where your team is about to play, Copilot will notify you. Even if you don't ask. However, this function can be turned off if desired. This is provided in the Bing settings.

The Microsoft Shopping functionality will also be valuable. It is not that much about finding the best price as the most suitable purchase.

Let's say, you are looking for an air con. Bing asks you clarifying questions and, based on your answers, finds the optimal type of air conditioner for your case and the website this product is sold at the best price. In this way, studying technical information, flipping through customer reviews, and comparing prices on various trading platforms become unnecessary. And it really saves time!
---
Microsoft 365 Chat Personal AI Assistant
Copilot, running in your Microsoft 365, knows and remembers everything about your work activities: the entire set of data, including emails, chats, meetings, files, and web activity. That's how the AI has a very good understanding of your work, goals and objectives, priorities, corporate policies, etc. Therefore, the tasks set for Copilot, such as writing a strategic document, booking a business trip, or mailing, will be conducted considering the studied data.
According to Microsoft research, the most active Users of their apps use search engines about 18 times a day, receive over 250 emails in Outlook, and send or read almost 150 messages in Teams chats. Teams Users around the world each week participate in three times more meetings than in 2020. And on Windows, some people use 11 applications per day for their work duties.

This is a huge cognitive load, which Microsoft 365 Chat helps to significantly reduce (as well as free up time). You can access the preview version on Microsoft365.com, Teams, or Bing by signing in with your work account. Later on, you will be able to enter the service by logging in and clicking on the Copilot icon.
---
Timing of deployment and access
Copilot is rolling out in its early form from September 26, 2023, as a part of a free update to Windows 11. And to Bing, Edge, and Microsoft 365 Copilot in the fall.

From November 1, 2023, Microsoft 365 Copilot is generally available to Enterprise Customers along with Microsoft 365 Chat, a new AI Assistant that has every chance to change approaches to business workflows.
---
Lizard Soft as the Microsoft Certified Partner is happy to encourage our Clients to try new opportunities offered by the corporation! Not only will you test these intelligent tools, but you'll be able to improve them with your own feedback and suggestions.

Contact our experts to learn more about Artificial Intelligence in Microsoft services and get inspired by its enormous possibilities!

According to Microsoft.com
Subscribe to the news
Subscribe to our email newsletter so you don't miss important news from our company