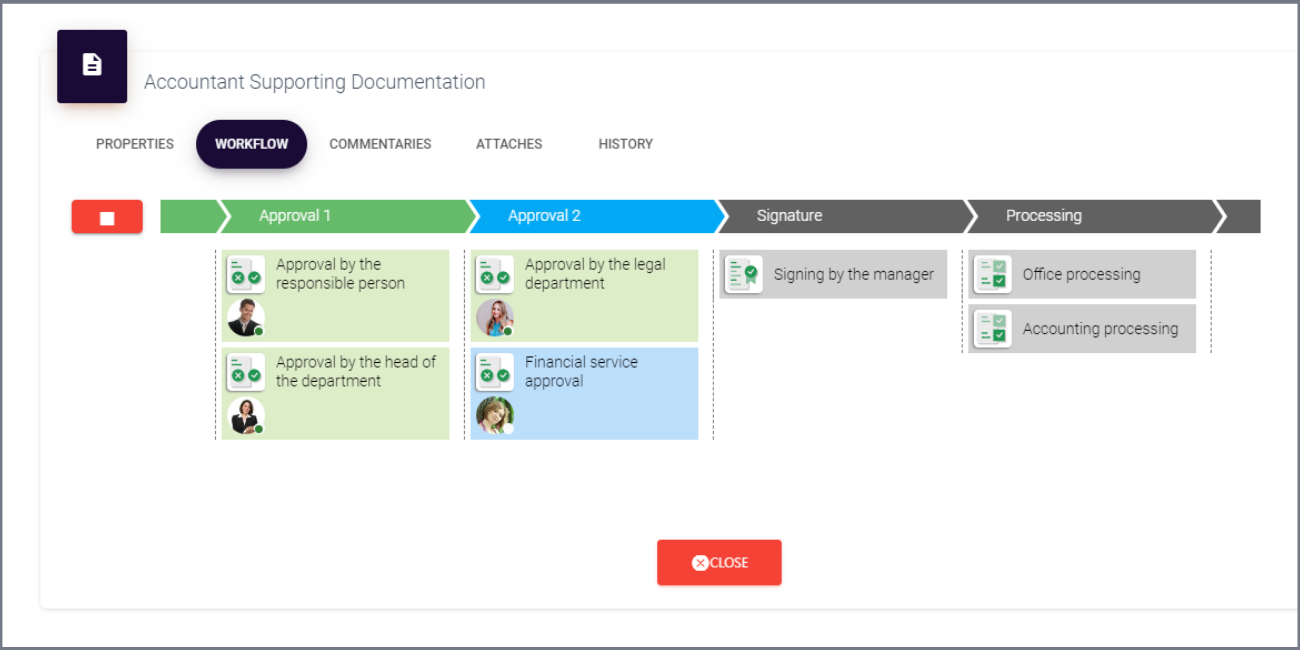 SafeDox: Approval of Accountant Supporting Documentation
Approval of accountant supporting documentation in SafeDox is as clear and logical as it is on paper: there is a project, and there are its business orderers within the company. There is a contracting organization that sent a work completion certificate. And there is an account invoice that the accountant must approve and then pay. And most importantly, there is the SafeDox Adaptive Case Management, in which these business processes are performed quickly, and their result has the same legal significance as certified paper documentation.
After receiving the work completion certificate by post or e-mail, the secretary of your organization creates a case in SafeDox. Then fills in the necessary attributes and pegs this certificate to the corresponding contract. Now, according to the settings made in advance, SafeDox determines the circle of people by whom this document must be approved. For example, it must be signed by the CEO.
After the secretary has uploaded to the system this work completion certificate, which was already signed by the contractors, the document is automatically sent along the route: all persons responsible for accepting the works approve it. Next, a task is automatically created for validation by the manager, who can sign the document, for example, with a digital signature. Or simply endorse it and then sign with a facsimile, both options are possible. Then the accountant receives a message that such a supporting document has already been signed and proceeds with the payment.
In the same manner, any other supporting documents can be approved: bills of delivery, goods issued notes, goods received notes, cash order records, etc.
In short, working in SafeDox, the accountant will always get timely information about the receiving of such documents and their approval, as well as always have access to a physical copy of this document (for example, PDF) with a signature, either electronic or physical.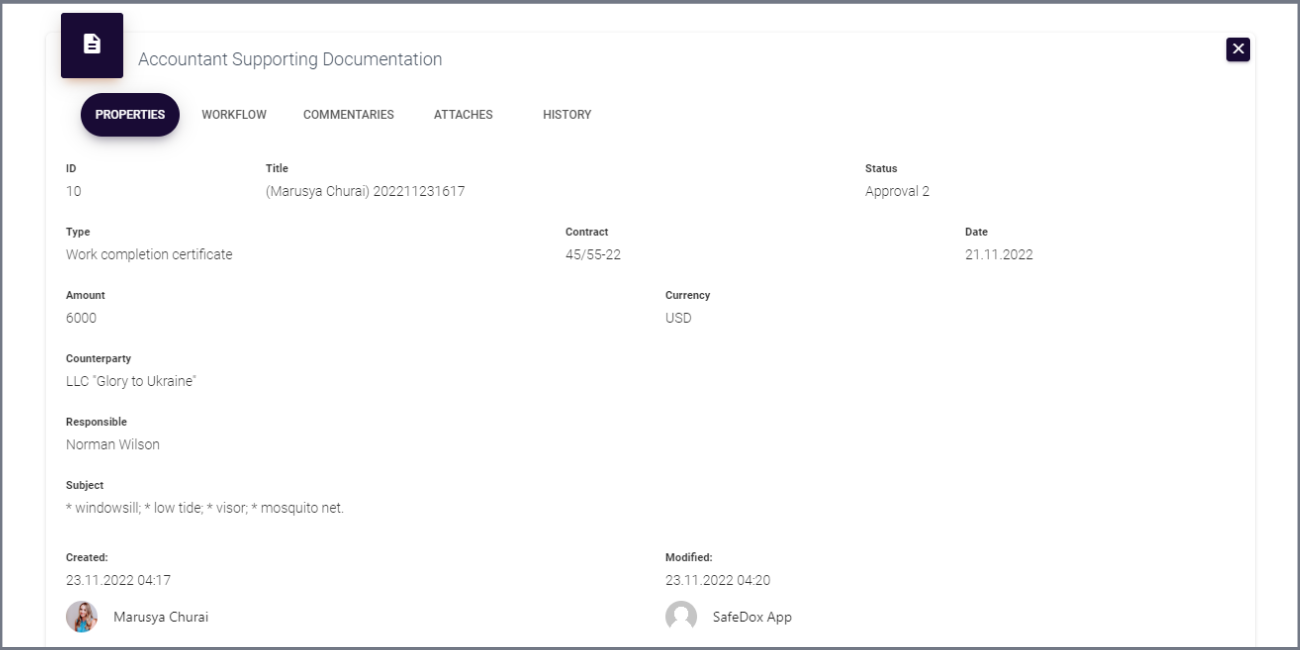 SafeDox interface: Work completion certificate case
Subscribe to the news
Subscribe to our email newsletter so you don't miss important news from our company