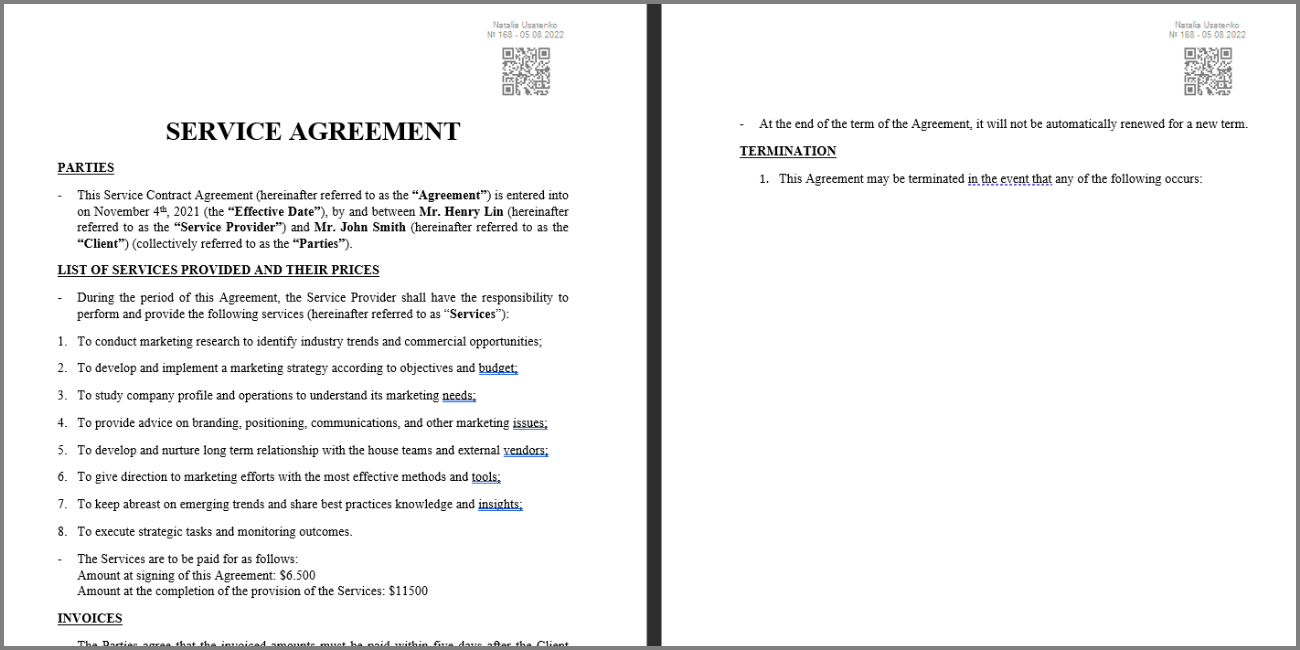 SafeDox: QR and Barcodes so You Don\'t Lose Any Document
Here's a new functionality that will allow you to quickly organize documents in the archive, no matter how large-scale it might be: barcodes and QR code labeling.
This function is needed, for example, to track the return of documents from counterparties (such as contracts, certificates of services performed, etc). Once the document is approved, a barcode or QR code is automatically applied to it, which also has a URL, linking to this document in the system. Then, directly from the system, you print this document out with a barcode/QR code on it and send it to the counterparty.
When this document is returned to you, you can scan it. The system finds this particular document in the archive using the barcode or QR code, downloads a copy of the signed document, and marks that its paper copy has been returned.
Also, using the same functionality, you may create a list of documents that have not been returned.
In short, when setting up a certain process in SafeDox, you now can label QR and barcodes so that you don't lose any documents.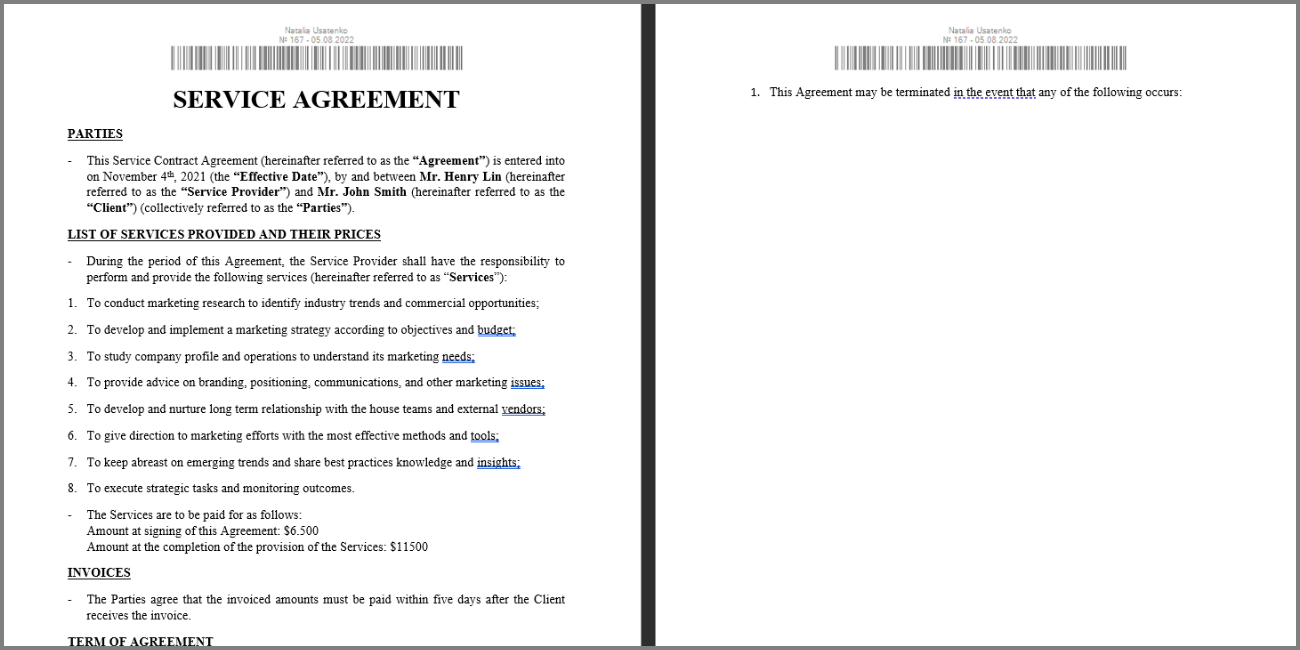 SafeDox: a document with the barcode applied
Subscribe to the news
Subscribe to our email newsletter so you don't miss important news from our company