Events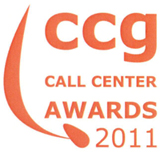 "Information Center" software developed by Lizard Soft was a finalist in the prestigeous category "Crystal Headset".
This software developed by our company for the Raiffeisen Bank Aval call center allows bank customers to receive detailed advice on the phone for all their accounts without fear of information leakage.
The prestigious "Crystal headset" award, which was established in 2005 by the Call Center Guru community of professionals, annually selects and promotes the best of the best in the call centers industry from more than 100 applicants from Russia, Ukraine, Kazakhstan, Kyrgyzstan, Belarus, and other countries in the region.


Microsoft certification
Back to list events

Archive