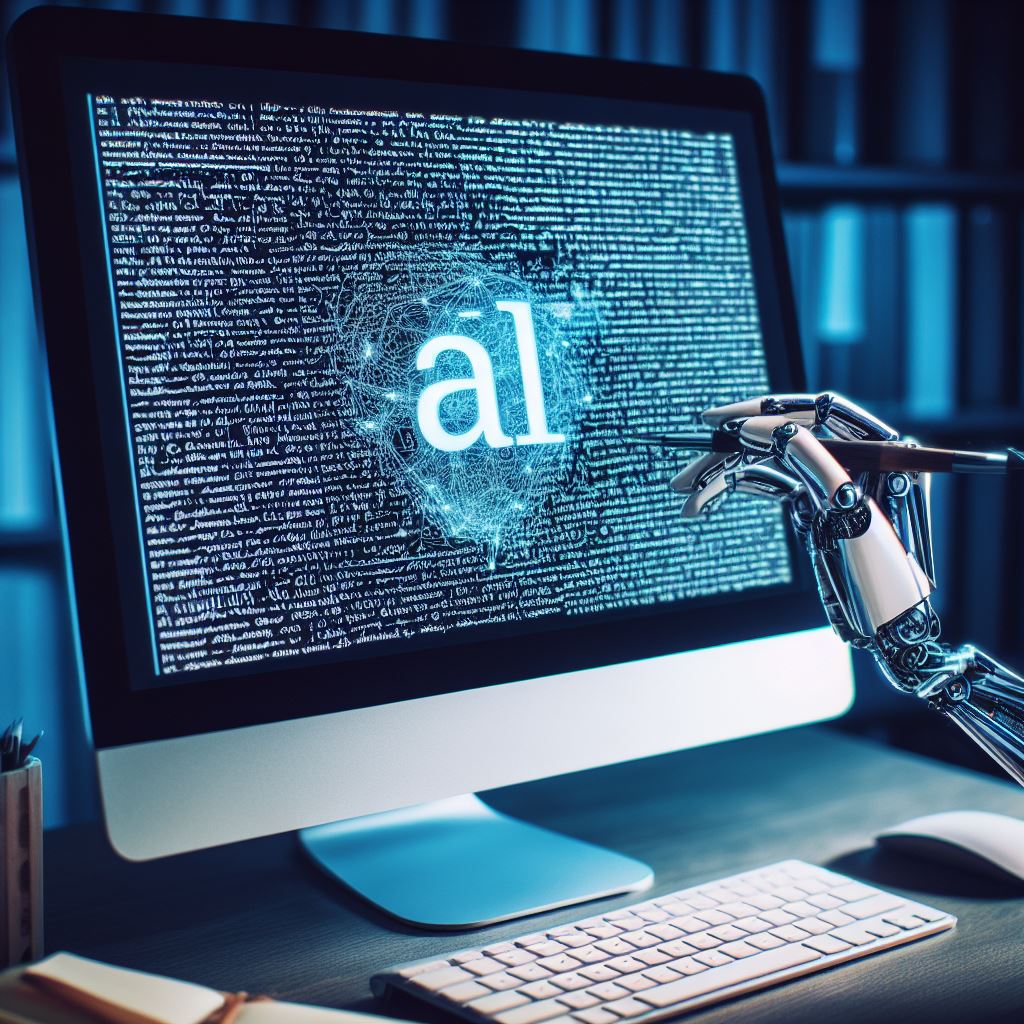 AI-LS Intranet: AI Itself to Create Content for Your Portal
One of the main reasons why internal corporate portals lose popularity among Employees is irregular or infrequent content updates. This can be understandable because not all Companies are able to assign an entire Internal Communications Department for the prompt preparation of high-quality and relevant texts, which would also be covered with professional photos and/or videos.

This is where LS Intranet Copilot, the Artificial Intelligence, that is already working in the LS Intranet v3.0 Internal corporate portal, can come to your aid. Only once pre-trained to apply precisely your corporate communication standards, the tone of voice you set, the length of the texts, the actual language to use, and even the emojis you've chosen, etc., it can quite professionally write texts instead of the Creative Communications Team.

Of course, LS Intranet Copilot cannot replace a human. However, it is able to take over all the routine work of creating and visually designing your text content. From the person who would be involved in filling the portal, a formed set of theses is required for the request, which should be processed by Artificial Intelligence. After all, only a human would be able to understand which Company events are important enough to cover, and how to convey them to Employees in the best possible way.

To use the LS Intranet Copilot creative potential in writing texts, it is necessary to prepare a short TK, in which you have to describe what exactly you want to get as a result (for example, news or a blog), indicate the topic of the publication, the components of the text that are important to you such as a certain appeal or conclusion.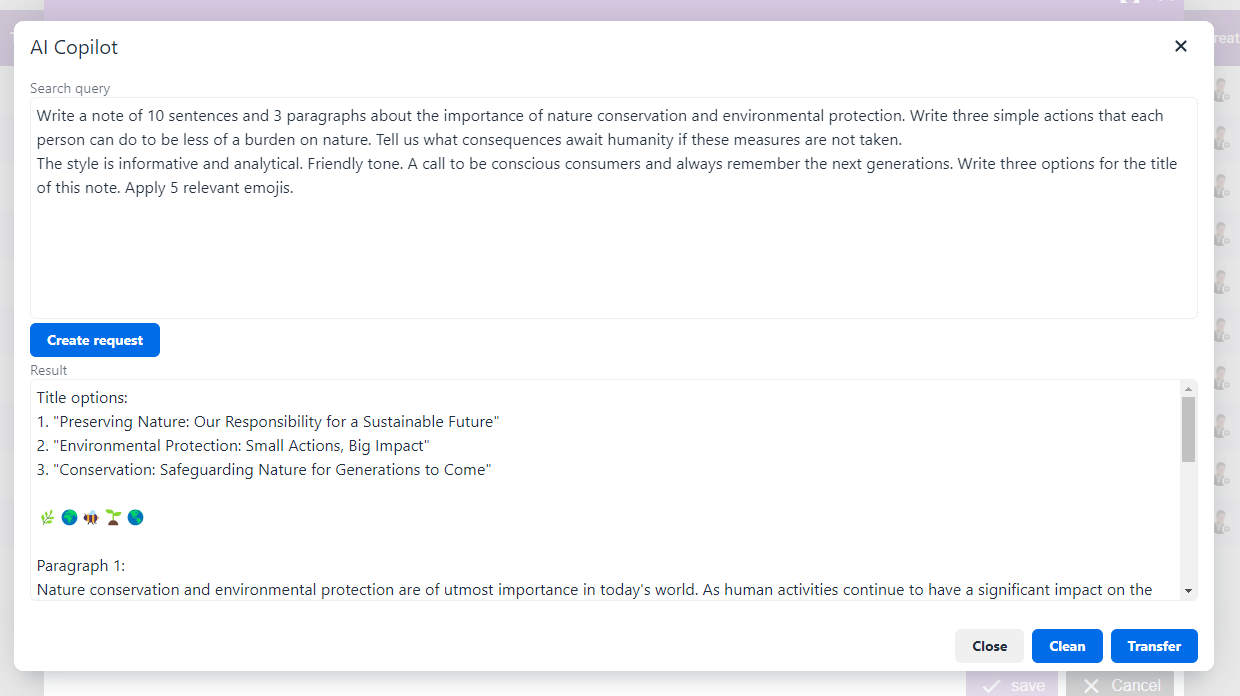 Let's say, on the occasion of Earth Day, you'd want to draw the attention of your Colleagues to the need to protect nature and care of the environment. LS Intranet Copilot will need less than 1 minute to generate this text if you specify:
the topic of publication
its genre (we mentioned informational and analytical one)
the volume of the text piece
the necessary components (we wanted AI to suggest three simple actions that each person can do to be less of a burden on nature; also, the number of headlines for us to choose the most proper one; the call to be conscious at the end; even the number of emojis), etc.
Next, press the AI button and get the result almost instantly! That's what we've got (please see the screenshot below).
In short, the current creative talents of LS Intranet Copilot are already quite capable of creating quality text and visual content for it. What is even nicer is that the use of this tool does not require any specific knowledge. All you need to do is state your expectations in the request and edit the received text if necessary. Which will be generated even faster than office coffee is being prepared.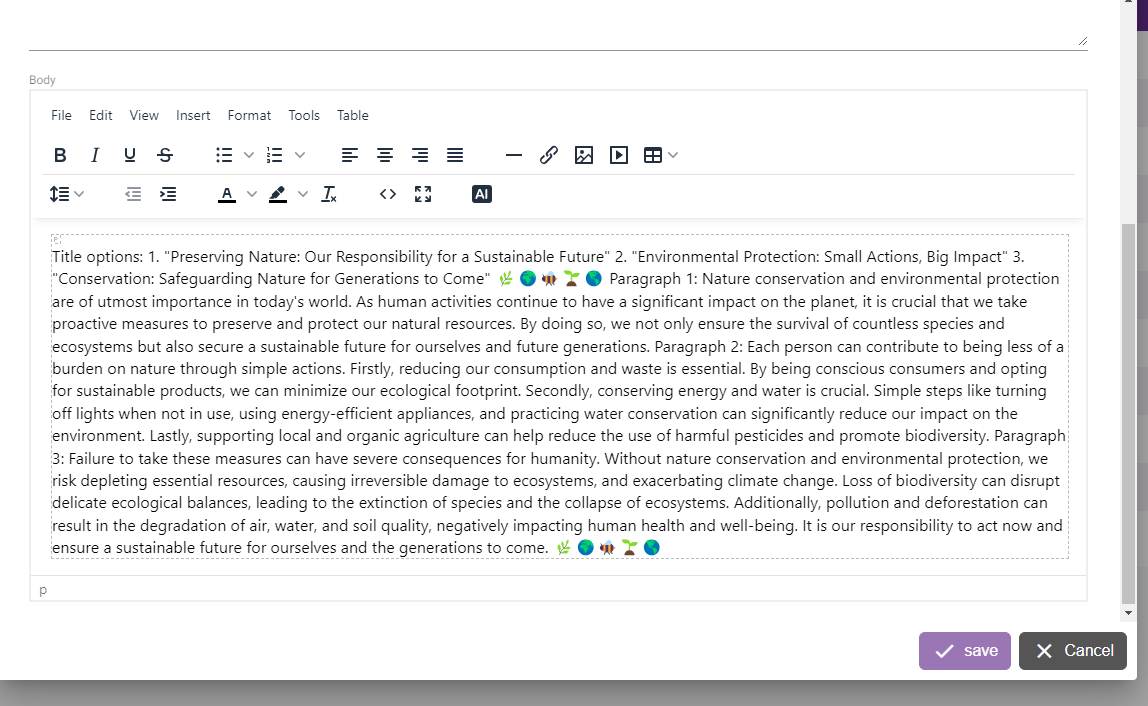 Subscribe to the news
Subscribe to our email newsletter so you don't miss important news from our company