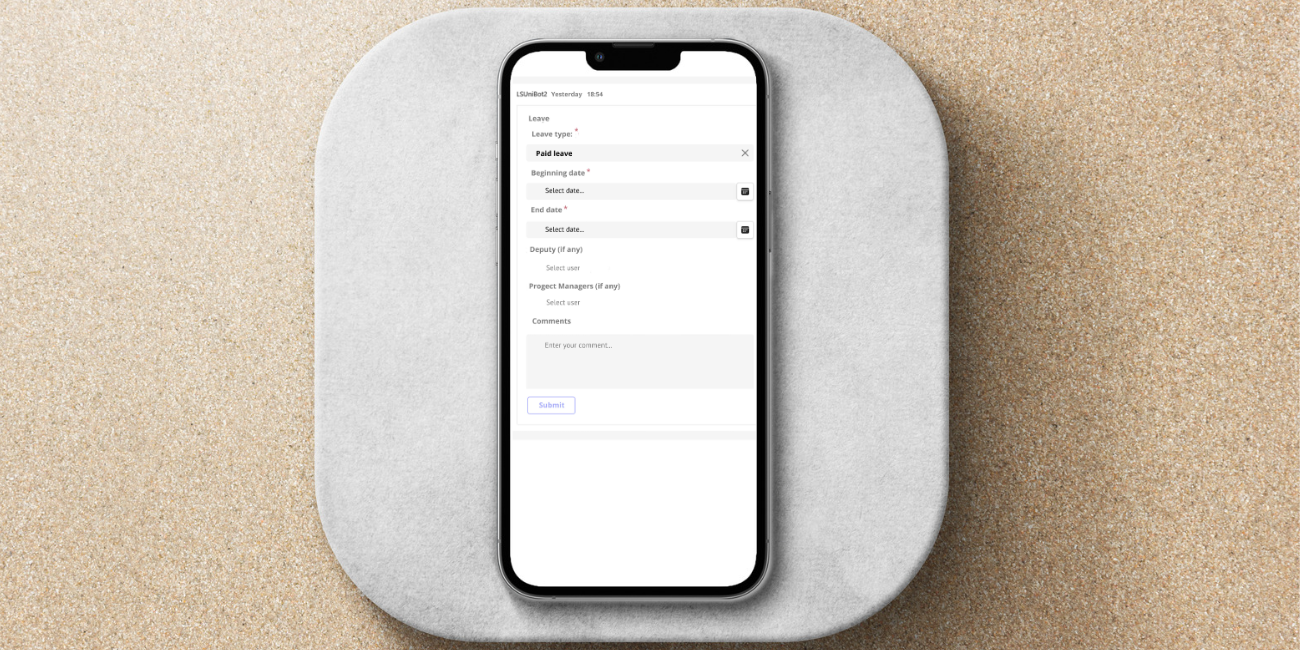 UniBot: Placing and Processing Applications and Requests
If you're lucky enough to be a teammate in a large organization, you know what you're not lucky with: searching for the right form to apply, for example, a vacation request.
Usually, you'd either have to search for the application Word-page template throughout the corporate network, among many other documents. Or remember the link to the internal HRM system. Or contact the HR department which is always busy directly and wait a long time for their answer.
Our option is faster, more modern, and 100% more efficient: apply for leave through UniBot. And this can be done, for example, on the way to your meeting.
In the UniBot menu, you select the «Vacation» item, fill out the immediately received form, confirm the entered data, and that's when the application is already registered in your HR management system. Like SafeDox. The next step is your supervisor's approval.
In short, all the necessary forms are always at hand.

Subscribe to the news
Subscribe to our email newsletter so you don't miss important news from our company