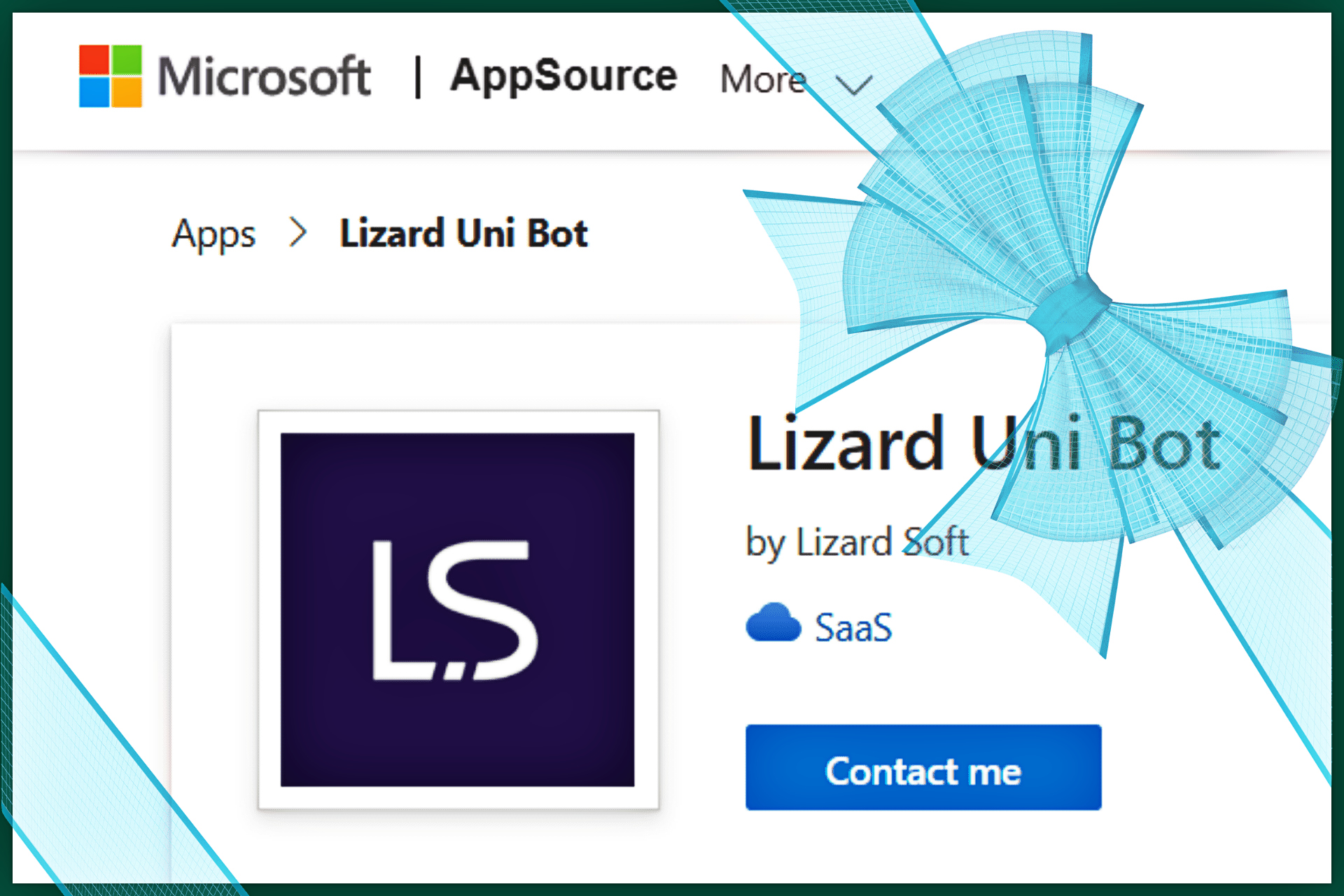 UniBot by Lizard Soft is Placed on Both Microsoft\'s Marketplaces!
UniBot corporate chatbot and personal assistant by Lizard Soft recently passed Microsoft certification and is now available on two of the corporation's marketplaces, Azure Marketplace and Microsoft App Source. This enabled nearly four million users of Microsoft applications to access our product to effectively onboard new employees and get an instant communication channel with current ones.
Placing on the Azure Marketplace, Lizard Soft officials note, will allow the UniBot solution to come to IT PROs' attention: after all, it is IT specialists who are the predominant users of the platform. Instead, the Microsoft App Source marketplace is focused mostly on business representatives who are looking for the solutions they need for their business activities.
IMPORTANT: UniBot by lizard Soft is a virtual assistant for employees, developed based on Microsoft Office 365 and Azure cloud technologies. It is created for corporate digital interaction in familiar and employee-friendly messenger interfaces.

Among the main tasks performed by UniBot are news distribution, onboarding support for newcomers, engaging work processes of «field» personnel, prompt access to company services outside the office, and intelligent processing of employee requests. As of now, UniBot «works» at about a dozen businesses in the fields of energy, investments, agriculture, and IT.

Subscribe to the news
Subscribe to our email newsletter so you don't miss important news from our company