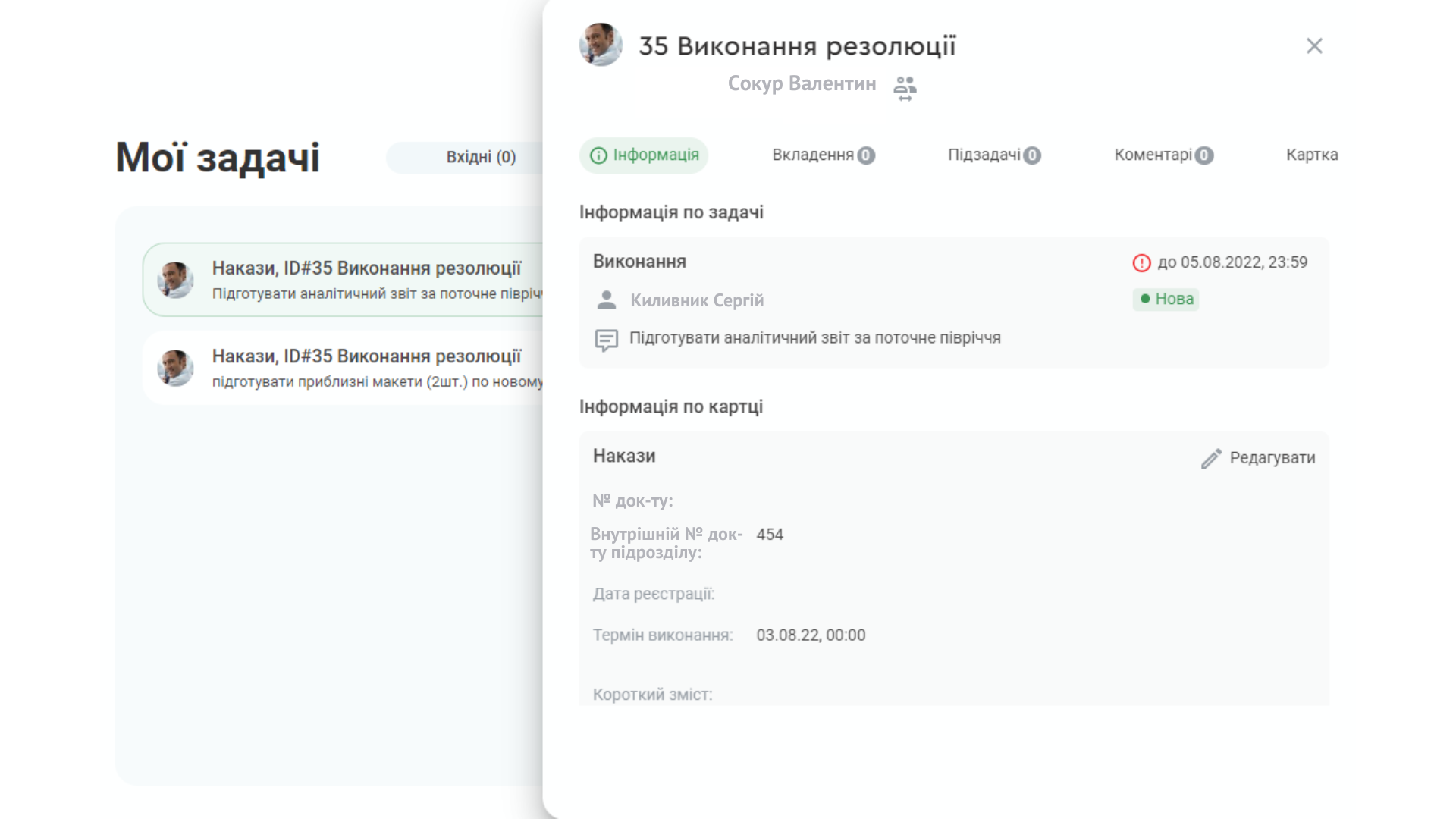 New Features in SafeDox: Resolutions Imposing
The SafeDox Case Management has got a new functionality: from now on Department Heads may impose resolutions on documents that come under their consideration and monitor the execution of assignments.
That's how the certain cases process of considering within the organization will get more transparent. Also, it will make it possible to involve artificial intelligence in the analyzing of such cases' processing history and to highlight stable business processes based on the type or content of the case.
In short, the unit manager will now be able to hand out a detailed order to certain individuals, which he adds to the resolution, in the "Resolutions Imposing" window, and monitor the progress of these orders in the "Under Control" tab.
Subscribe to the news
Subscribe to our email newsletter so you don't miss important news from our company