Reading time
---
What now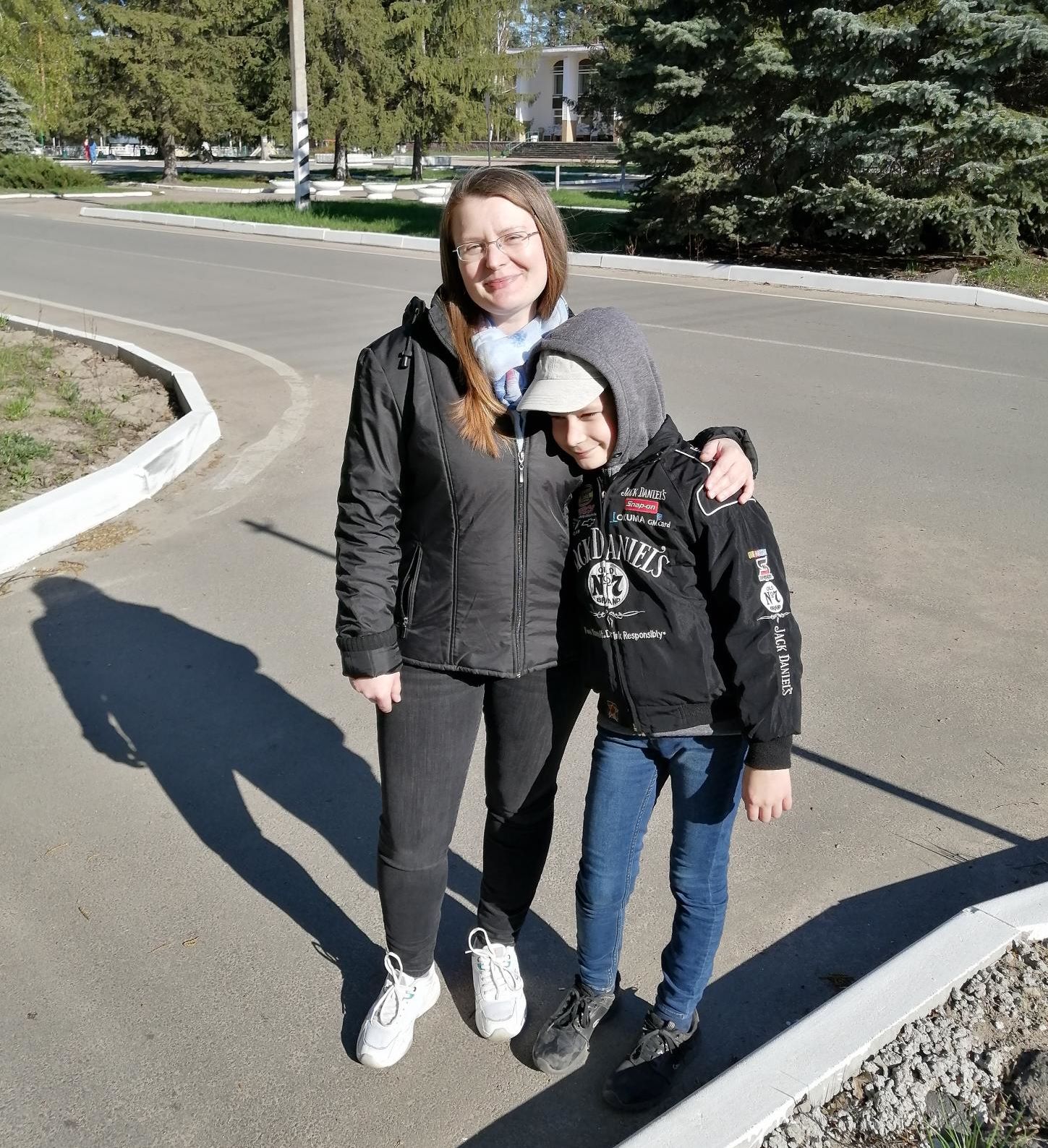 I am now in the Zhytomyr region, with my mother, in the village of Irshansk.
There was no fighting here. There were only shelling somewhere 15 km away, where ammunition depots exploded.
I just came to my mother's and the next evening it happened: the house was shaking (ed.: laughs)!
"Mom then said, «I'm not going to spend the night in the corridor» and calmly went to sleep in the room. And I grabbed my nephew and took a nap in the corridor."
Rostik woke up at 6 am, "Why are we sleeping on the floor in the corridor?" (ed: laughs).
Everything was fine, missiles didn't reach us, we only got scared.
Nothing else terrible happened. Here we calmly walk in the forest, walk along the streets. We even forget that there is a war going on. Only the sirens sometimes turn on.
---
Before the massive invasion
Before the big war, I lived in Irpin city. I used to walk in the park across the street almost every day.
I've planned to get married and have children, which is why I settled where there're many parks, playgrounds, and a forest. There were many families with children around. There was children's laughter. There were lots of mothers with strollers taking walks at any time of the day.
Cartoons and films were shown in the park in the evenings. On the weekends there was a huge number of people: walking, riding bicycles. It was such a park town with an eternal vacation atmosphere.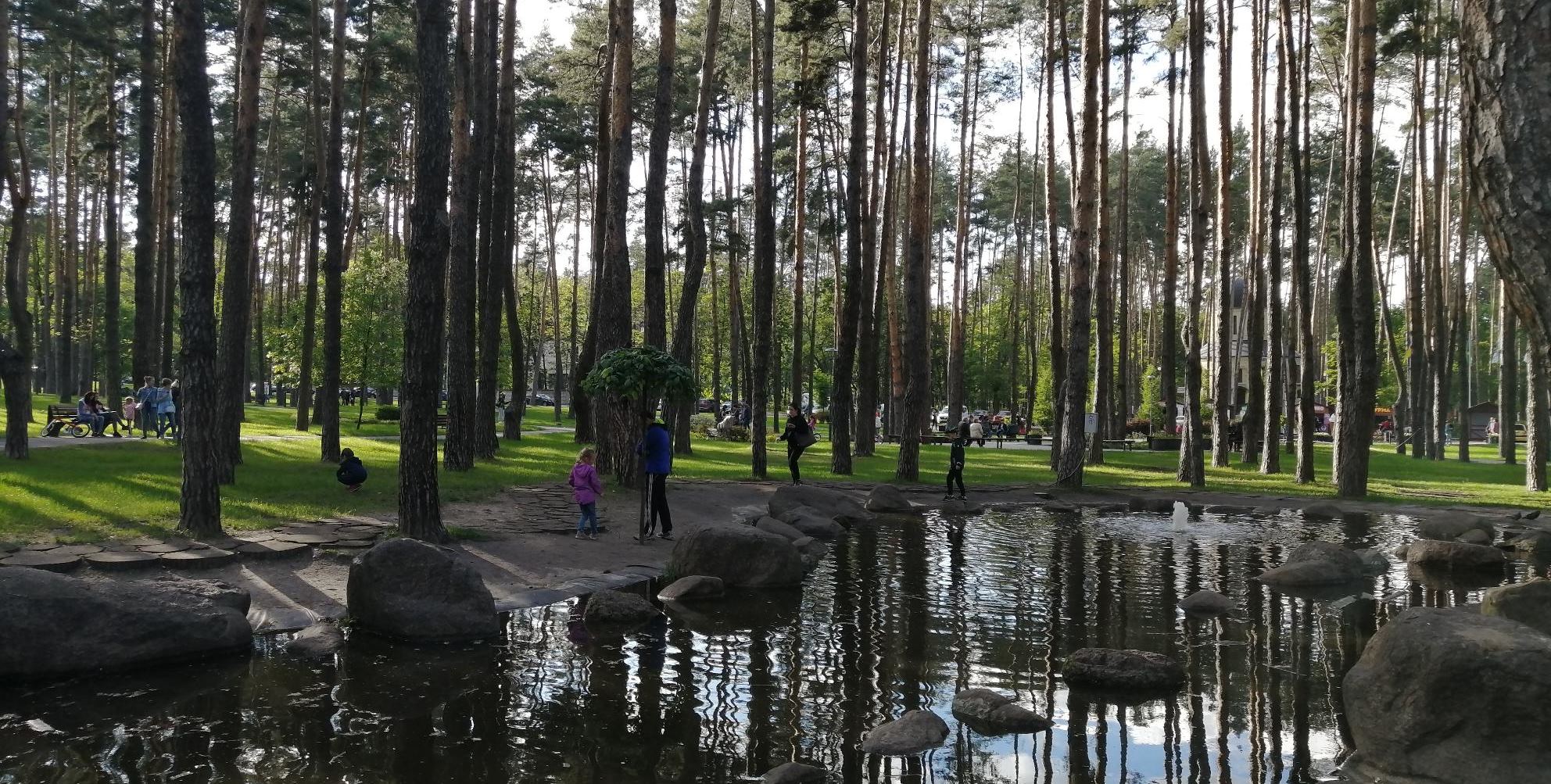 I owe the apartment there, I bought it 5 years ago.
I didn't have enough money to settle down in Kyiv. So my friend, who lived in Irpin at that time, advised me to look at housing there.
"I then looked at different apartment complexes, and inside all of them, I had some kind of heavy feeling. That I shouldn't stay there. I myself don't really believe in such things, but those feelings of mine were justified: now those ACs are very seriously damaged. My friend's apartment has been robbed."
In the early days of the massive invasion, the tanks drove into those areas, and the occupiers even settled there for a while.
---
February 24
Two weeks before the start of the big war, I assumed: the first thing that would be captured from Belarus would be the airfield in Gostomel. It is right next to us.
On February 23rd, going to bed, I was already listening to the sounds: as if the planes were flying.
I woke up at about 6:30 am from the explosions, the window glass rattled. I immediately read on the Internet about the invasion .... and I was shocked: I hardly believed it. I called my brother in Kyiv. He didn't believe me, too. And suddenly, during our conversation, the air attack siren turned on near his house. And everything became clear.
The first day I was shaking all the time. I was extremely scared. I kept listening to sounds, and explosions. We did not have air attack sirens around, as the neighborhood is brand new, still having no warning systems. We all were focused on what was published in social media groups and channels. Later, special notifications from mobile communications operators appeared.
I remember I couldn't even eat. We had a stand-up meeting at 10 am, Lera from Mariupol joined us. And she put us at ease! We are here, in Kyiv, while she is in Mariupol being heavy bombed! And she calms us down!
So, after talking with her at the meeting, I was able to eat normally, and calm down.
Then I immediately started packing my backpack. But then I read that the roads were all crowded, and it was impossible to leave. I don't have a car. I didn't know where to go and how, whether public transport still serves.
"On the same evening, on the way back from the grocery store, I saw a minibus leaving Irpin. I could've left if I took it ... But back then I hoped that I would leave the next day. Naive hopes..."
The first night I spent at the neighbor's. I was too scared to remain alone.
And then everything happened much faster than I expected ...
---
The bridge was already blown up in the morning
On this bridge, we got to Kyiv. Under it, people were then evacuated. This bridge was very close to my apartment building.
And we got to be cut off.
"There were heavy fightings from the side of Bucha city, Gostomel airfield. It was possible to pass through Stoyanka village, but I'd need a car. Those who had one have already left. The rest couldn't."
There were reports of saboteurs in the area. About the occupiers' special forces that landed in Gostomel and fled through the forests. My house is just near the forest.
One of the neighbors sent a photo of some strange people in black clothes near our AC.
Stores were only open for a couple of hours. Everyone started stocking up on groceries. The queues were huge. The shelves were quickly emptied. I remember, there was no flour, cereals at al. There were only some frozen foods remaining.
People started sharing in social media groups, where it was still possible to buy some food. What stores there is no need to go to as everything is already sold out.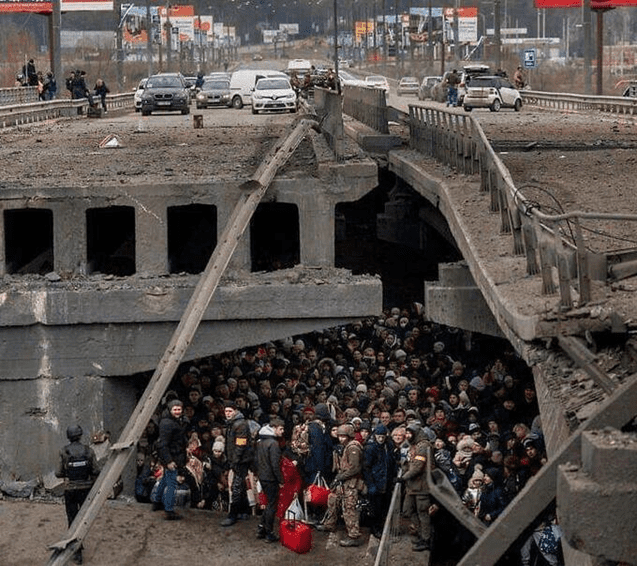 "We have a little bakery in the residential complex, but since February 24 it has been closed. The owner of the bakery allowed local people to open it so that we could bake bread by ourselves. We found those who know how to do this, and then this bread was distributed free of charge."
Many of the residents cooked for the local defense unit: a car arrived, we loaded it with food, warm clothes, and sent it to the positions.
Considering many reports of saboteurs, local men gathered to guard the territory of the AC.
And in the evening, when the explosions and shelling started, we all quickly went down to the underground parking, set up "sleeping" places there. The parking lot wasn't completed, there was a lot of building dust, and it was very cold there as well. But there are several exits, and you don't need to go far from your home. So, there I felt better.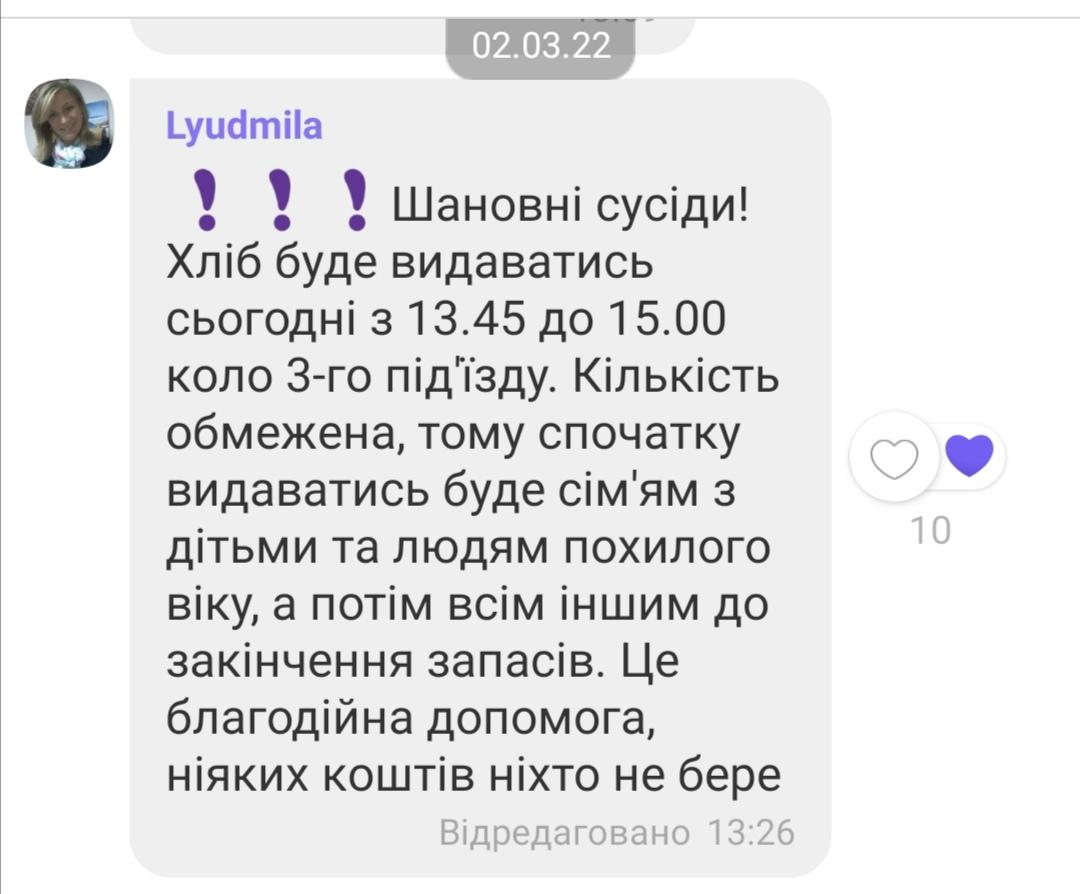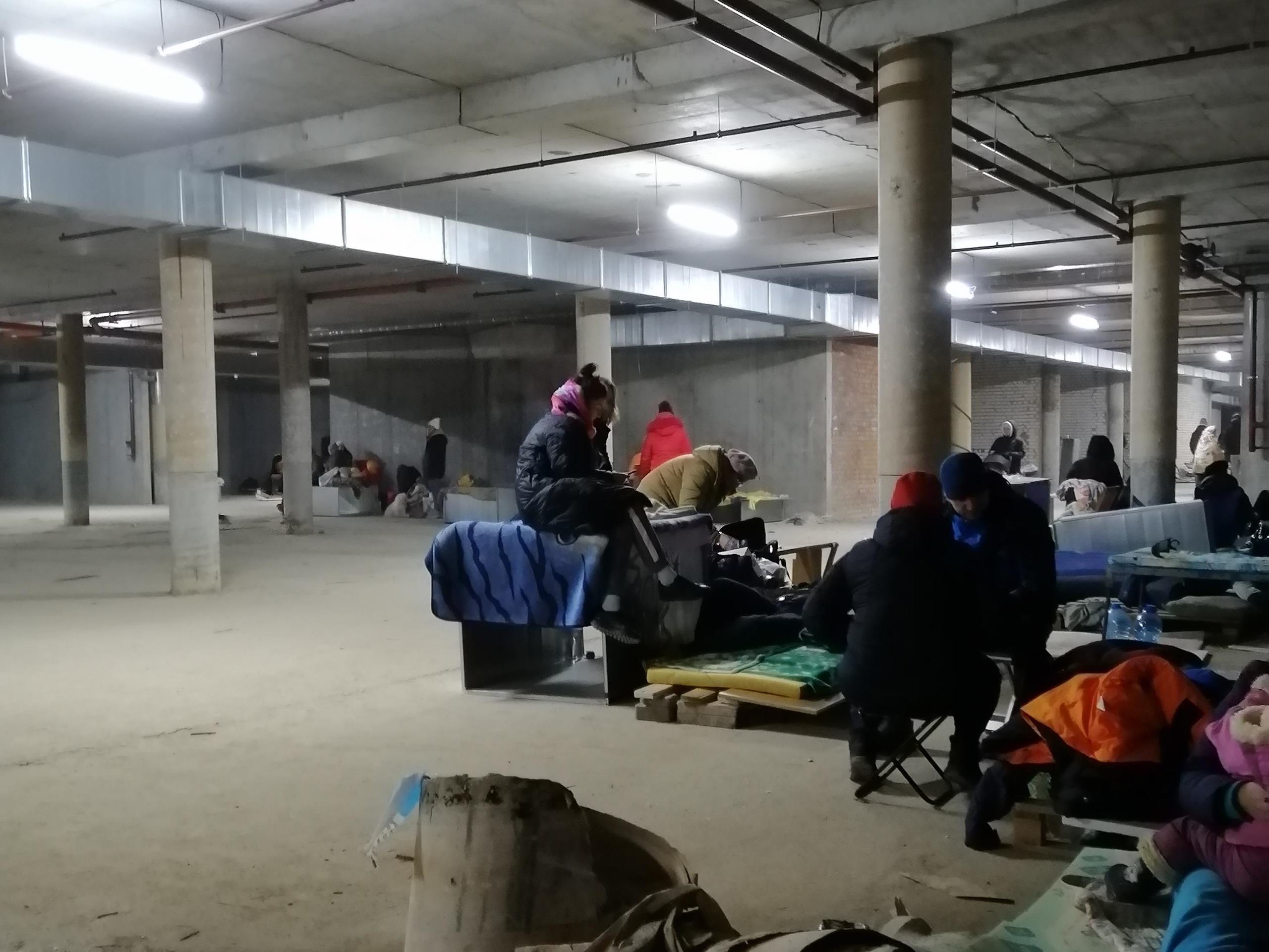 ---
The first week of the big war
I immediately sealed the windows with masking tape, closed the shutters, and moved to the corridor. There the roar was quieter and I was closer to the exit. I made a cozy nest there, put a mattress on the floor.
Between shelling, I even tried to cook something. Once I heard an explosion, I run away. Once the explosions have stopped, I came back and kept cooking.
We had electricity, water, internet. I could work, but it was very difficult to focus.
"I remember, I attend a meeting while explosions outside. I try to evaluate how close they are. Is it the right time to run downstairs, to the parking lot, or to the elevator, or elsewhere? Or I still can keep working?"
I was constantly called and messaged by our project managers, Karina, Katya, Igor. They asked how I was doing, whether I was ok, how they could help.
It helped morally: I felt that I wasn't alone, that I could depend on someone.
I didn't join psychological help (ed.: sessions with psychologist) then as it was still too difficult for me to speak, to tell something.
The hardest part was not reading the news. When you realize that you are cut off from the rest of the world, and multi-kilometer convoys of occupiers' equipment are moving in your direction, it's very difficult to focus on something else. I wanted to understand what is happening right now. Whether tanks move exactly on my street or not yet.
After the bridge was blown up, our area became less interesting for them. It was a little comforting.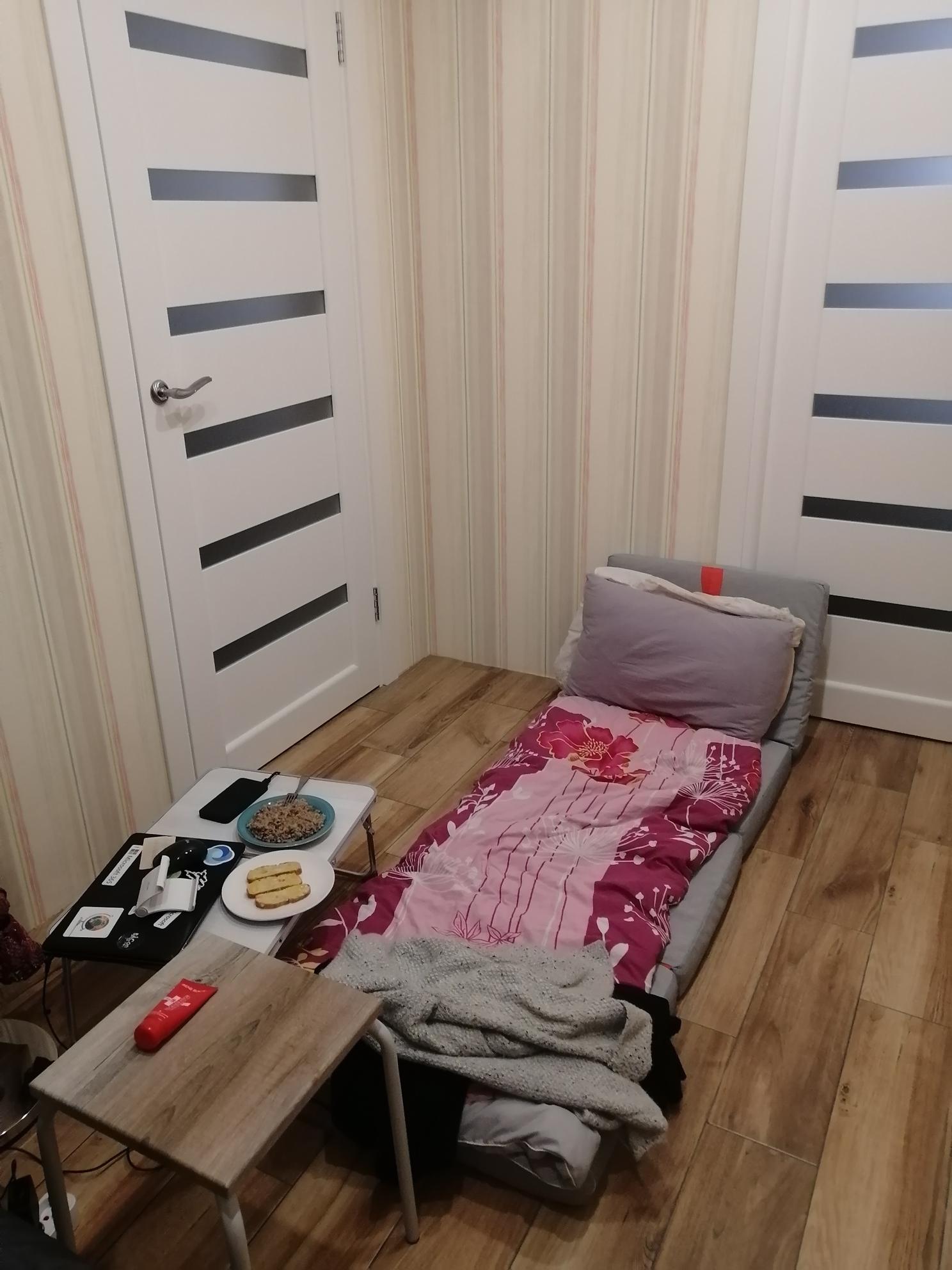 ---
Evacuation
"When I saw that Borodyanka city had been bombed out, through which I went to my mother's a hundred times, I realized that I had to leave as soon as possible. Because they could do the same with Irpin, with my house."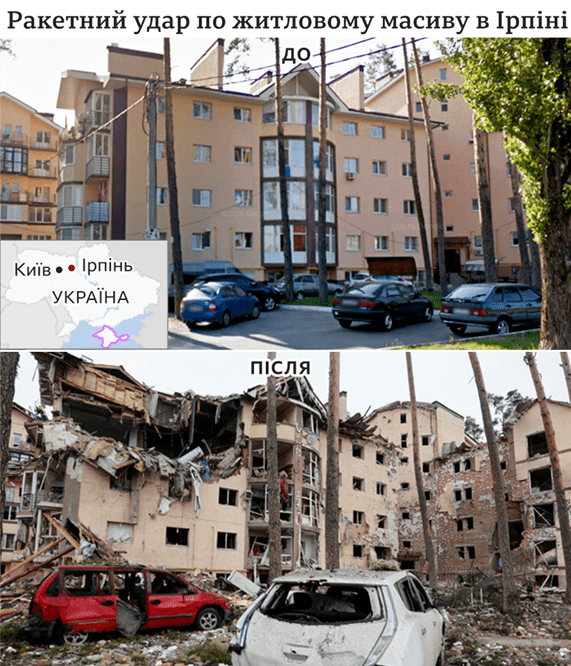 But there was no evacuation. The first evacuation announcements appeared only a week later. People were taken out by train.
I missed the first wave of evacuation as I was afraid that russians would shell the railway station.
At that time, there were many reports that the occupiers were organizing an «evacuation convoy» to use civilians as a human shields.
And on that day, the area of the railway station was really heavily bombed and there were fierce battles nearby.
In Bucha, local services have already stopped restoring the water and electricity supply, because the shelling was too fierce.
And then I thought: the next one will be Irpin. I need to get out. Alone, without relatives and friends nearby, without water and electricity, I wouldn't make it.
In the evening, the mayor messaged that there would be an evacuation.
"I mentally said goodbye to my apartment, packed the essentials, a laptop, took a backpack, cooperated with neighbors who had a little fuel, and they drove me to the railway station. So, in the morning, I was already there."
---
«And then I see terrified people falling inside»
There were a lot of people. But it was announced that only women with children would be evacuated. The men were asked to move away not to interfere with the boarding.
"And the men began saying goodbye to their women, children ...

It was a very difficult moment even for an observer: when you don't know what will happen tomorrow, whether you would see your relatives, your children ever again..."
... The first train arrived. The boarding was personally led by the mayor, I saw him for the first time with my own eyes. Everything was thundering around (ed.: due to shelling and fighting in the nearby territories). The women with children were the first to be boarded. And then russians started bombing the area of the railway station ...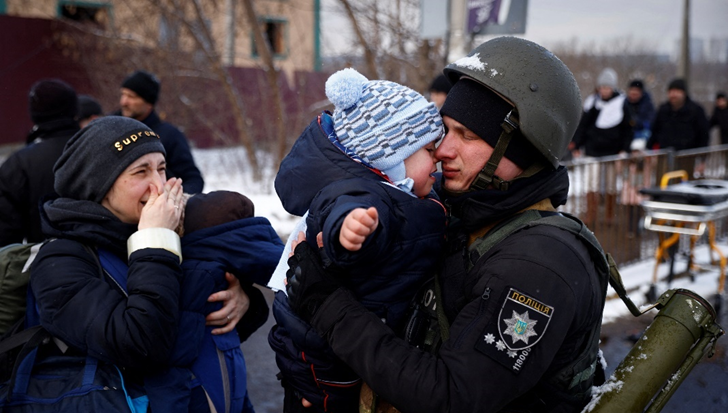 At this time, I tried to get warm inside the railway station building, not paying much attention to the sounds of shelling. I got used to it. And then I saw terrified people falling inside...
Someone made their way closer to the walls, someone squatted down and covered their head with their hands. I was surrounded by huge windows. I look around and try to figure out where to stand so that at least I don't get cut by glass fragments ...
And then it became audible our missile defense started working. And the shelling of our area stopped. It became very quiet. The horizon was covered with very black smoke...
"... The train arrived, and they began to board us. First, women with children, then the rest of us. It became clear that not all of us would fit in. And people with large bags and suitcases simply stopped being allowed into the carts. So they left their things right on the platform."
It was hard to watch this panic: people want to escape the war, they are asked to let women with children through, but in this nightmare, they don't let anyone through.
---
Freedom
Our first stop in Kyiv was the Svyatoshin neighborhood. I saw this familiar platform and almost burst into tears with joy: I felt safe for the first time in a little over a week.
"I understood that they were bombing Kyiv. But there you still can take any train and leave. There are places to hide. There are friends and relatives. So this feeling of freedom, that I'm out of the trap, came to me right there."
I left with the last evacuation train. The next day, the invaders blew up the railway track, and people began to be evacuated under the bridge to Romanivka village.
There was no longer any electricity, water, or communications in Irpin.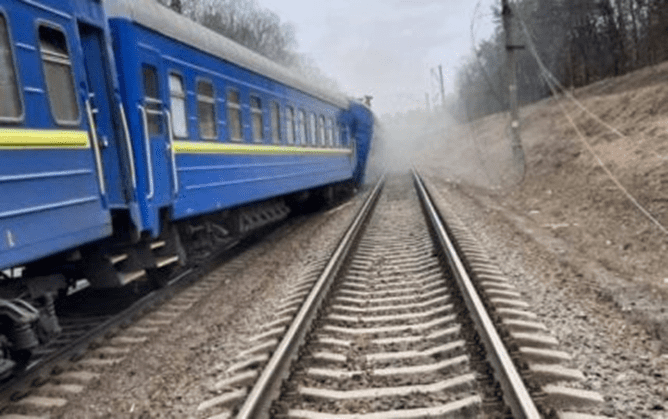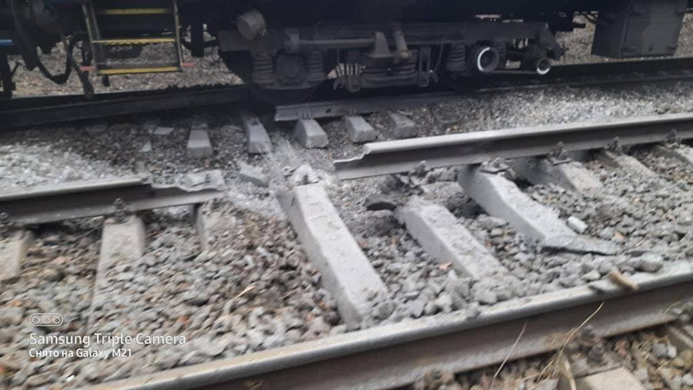 ---
60 days later
Emotionally it's still very hard. Especially when the first videos from there appeared.
"Although my house is undamaged, but further down the street where I walked every day, the houses are semi-ruined, bombed. Somewhere there are not even upper floors. Those beautiful parks, that forest you can't walk in anymore as they are mined."
I don't know if I can ever feel safe in Irpin.
Now I don't want to be alone, so, for now, I stay with my mother. It's beautiful here, I like taking walks. We even planted vegetables and flowers near our summer house... Life goes on.
---
Stress management
To cope with stress, you need to read less news. I read a few and then dive into work for a couple of hours.
"It also helps to forget what's going on when you just go out and see people, walking around. I find it comforting."
I try to remember less. I want to forget everything that happened. But it's difficult.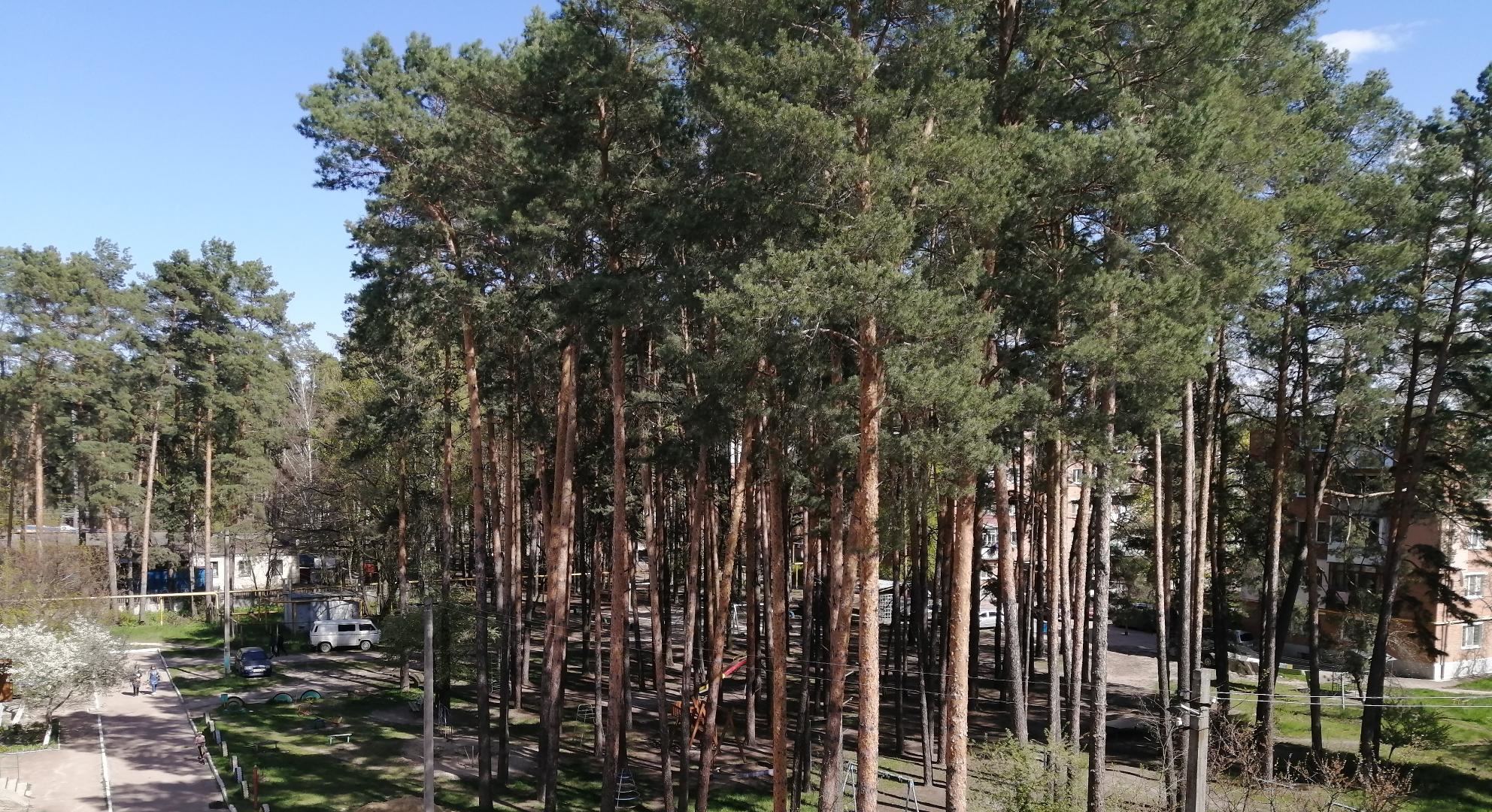 ---
After our Victory
I'll finish my apartment decoration if it is possible to ever finish it (ed.: laughs). I haven't completed the kitchen, there is almost no furniture, and I need cabinets.
Before the big war, I thought that it would be great to go to Mariupol and see how it has changed in eight years. A lot of money was invested in it. I really wanted to go to Chernihiv: a former colleague from Chernihiv told me about it. Their mayor, after decentralization, rebuilt the city a lot: there are magnificent parks. Beauty is all around, the locals are happy.
I used to be in Lviv, Mukachevo, Uzhgorod, Chernivtsi. I always wanted to go to Uman.
"And so I decided: I need to buy a car and travel around these cities. I don't have a driver's license because I'm afraid to drive. But after the events I've been through, I'm much less afraid (ed.: laughs)."
Both I and many of my friends came to the conclusion that their own car in such critical situations would be a salvation.
So, after the Victory, there is something to do: pass the driver's license exam, buy a car, and go to Uman.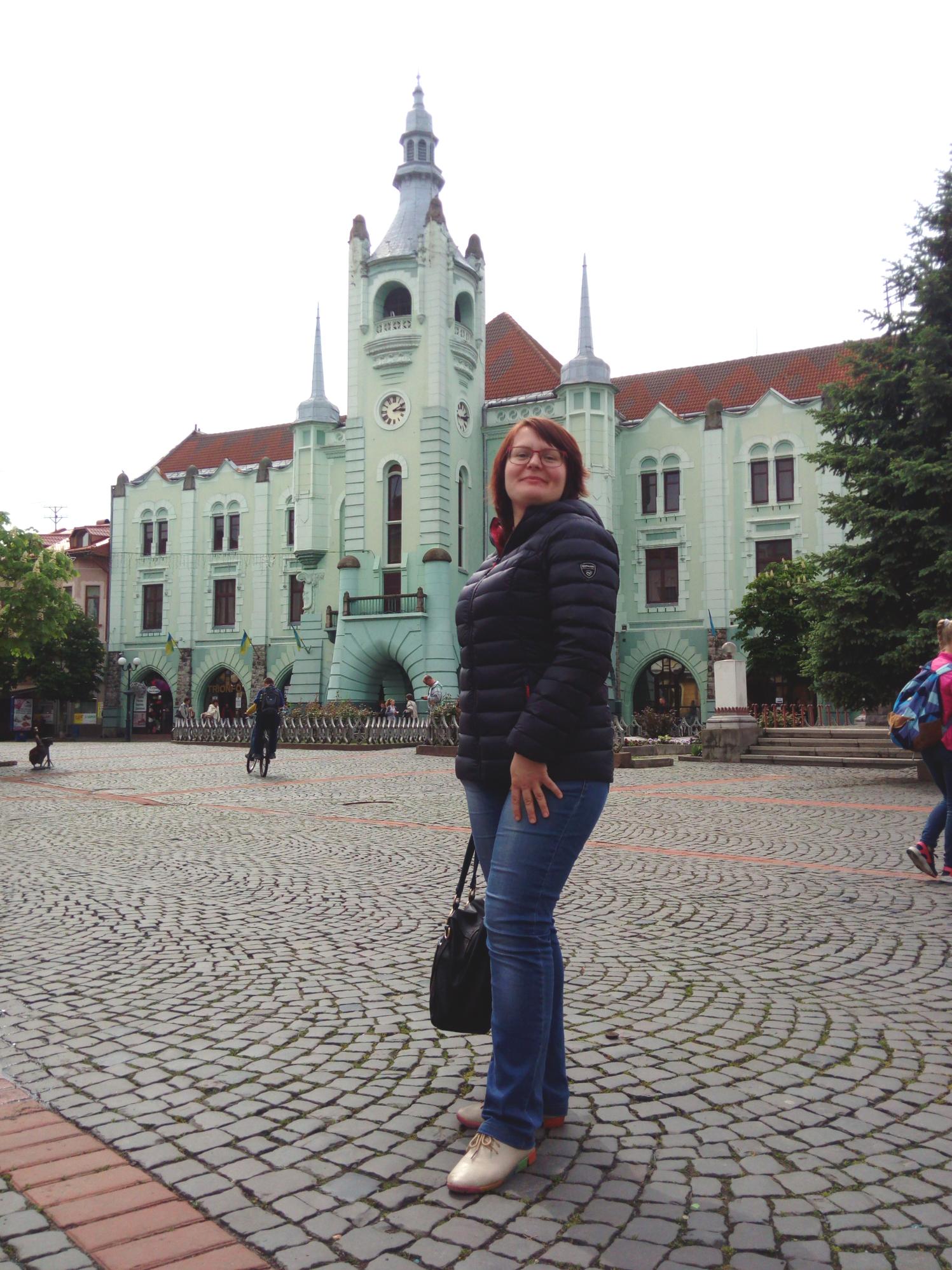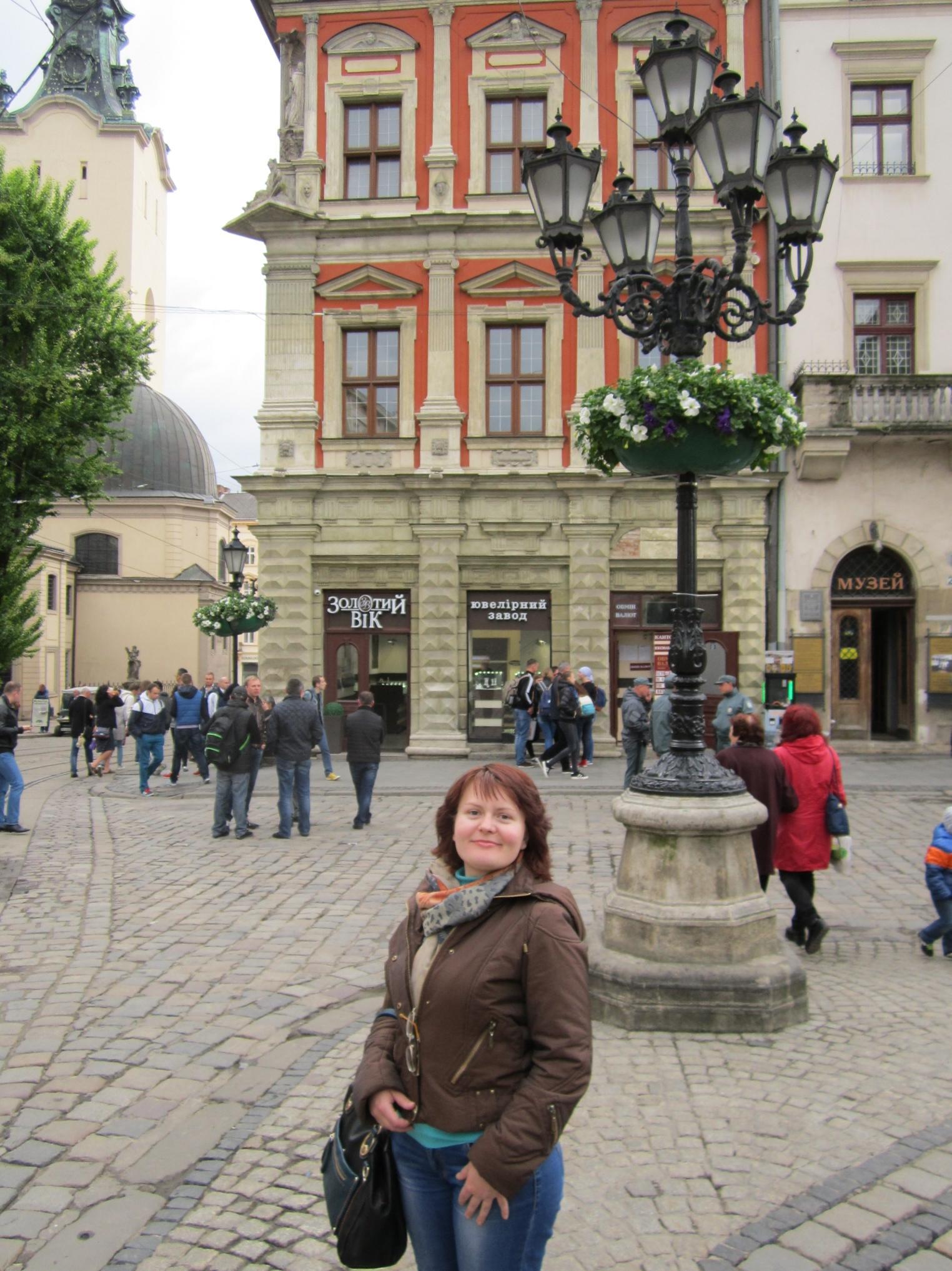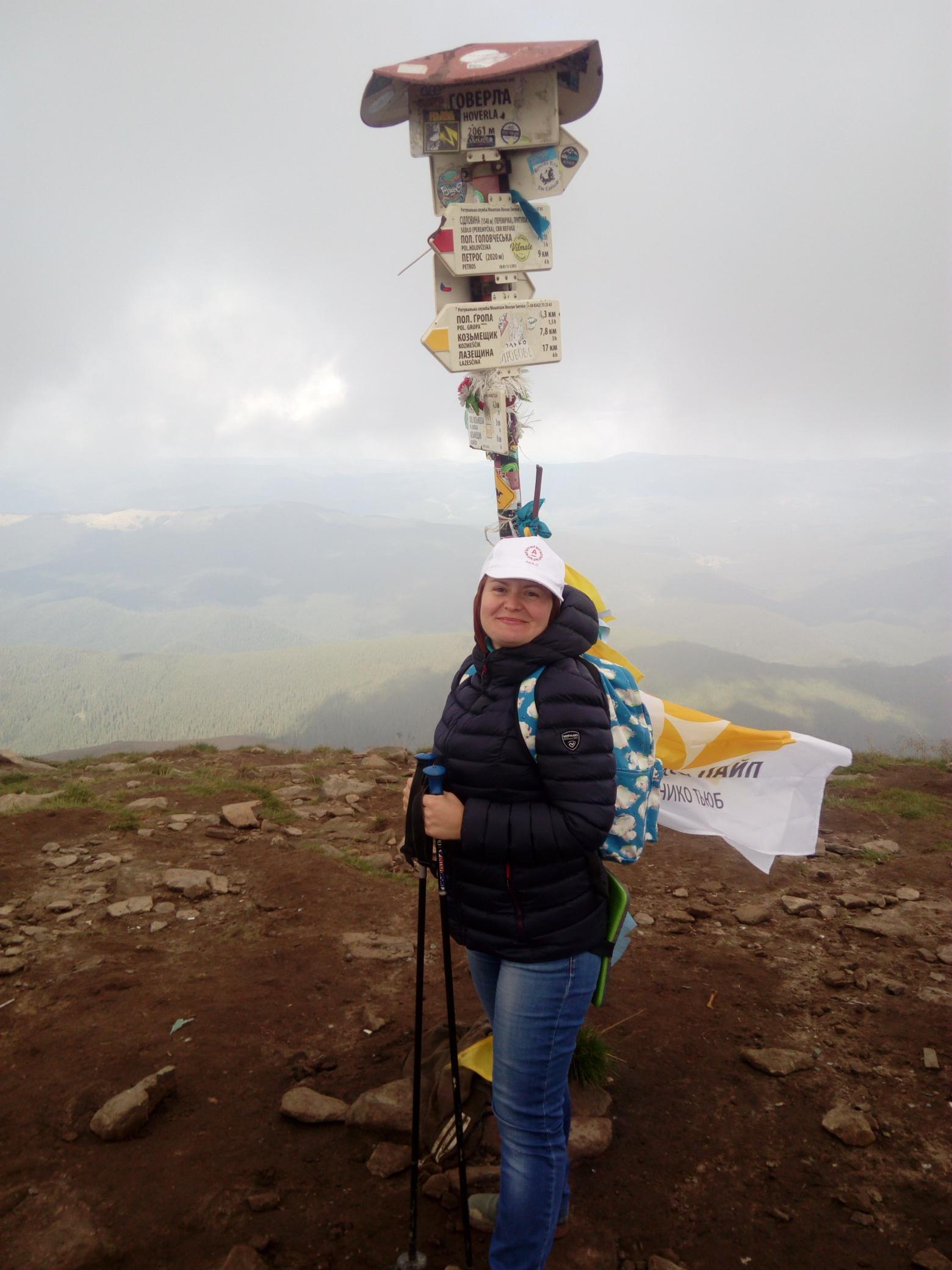 ---
About coming back home
Our house is one of the few that remained undamaged (ed.: smiles). We have both electricity and water, and even the gas was turned on the other day!
Someone from the housing office even texted, «We invite all residents to return.»
Stores will open next week, «Nova Poshta» post office is already working in our residential complex. People are slowly coming back.
"I was surprised that on the very first day after the construction of the temporary bridge in Romanivka was finished, many stood in lines to get to their homes."
I am also thinking about going back. At least check out the apartment.
---
Message to myself in February 24-25
Take that minibus and go to Kyiv!
---
Message to the Lizards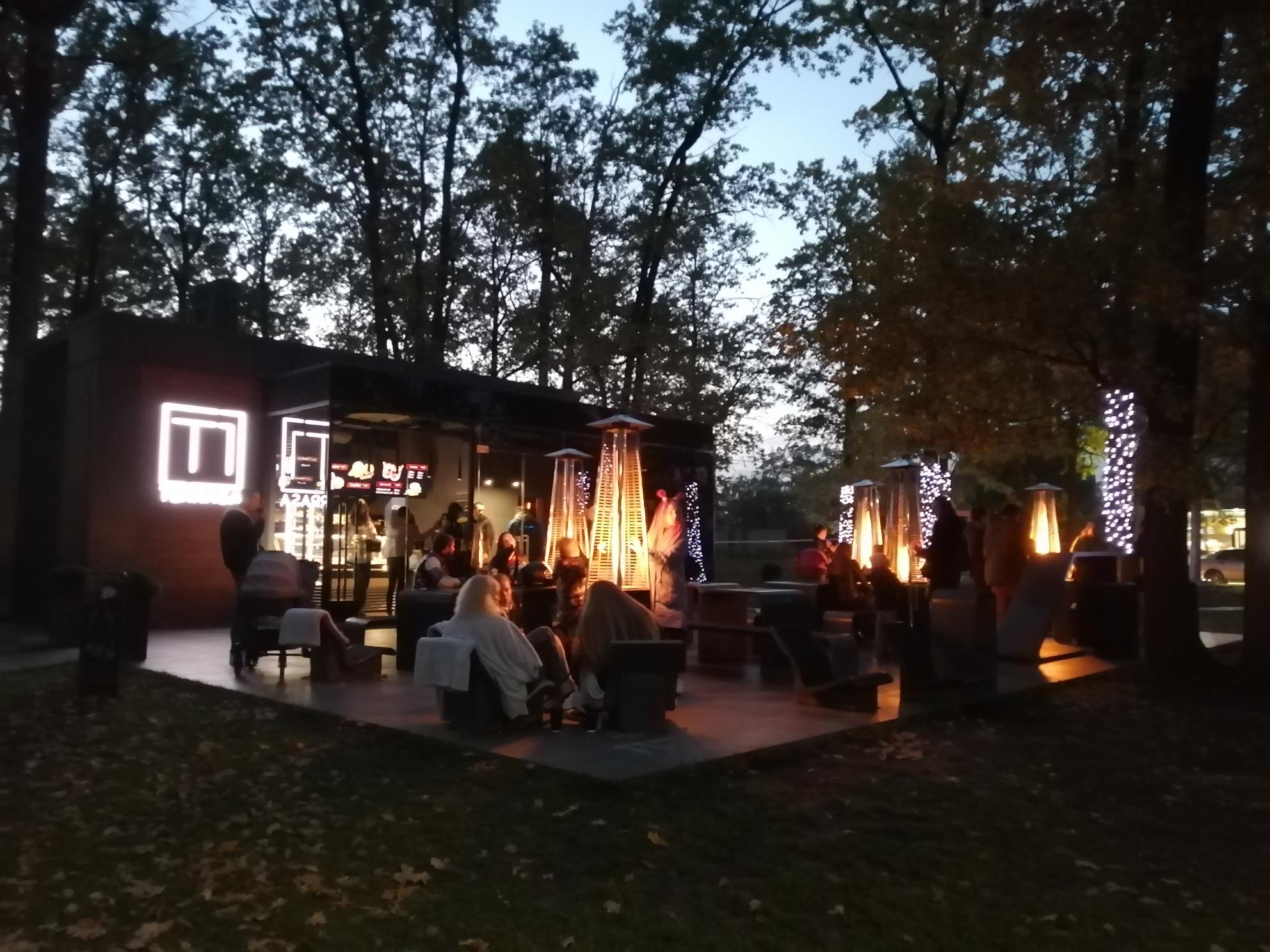 We need to appreciate what we have now. Enjoy what we have now. Cherish the people who are here for us.
"We often live in the future and dream about the future, but we forget about what is already here for us. And we don't appreciate those simple things."
For me, one of the things I missed the first month was just sleeping in a bed with sheets on (ed.: smiles dreamily). Until I came to my mother, I had to sleep either in the underground parking or in Vinnytsia city with some friends, even without a bed, without basic comfort.
I remember the first time I spent the night at my mother's, I was so happy (ed.: laughs)! It's good when you sleep not in the hallway, but in the room!
Or you come to the store, and there are all kinds of cereals and bread on the shelves!
After Irpin, it was better for me than any sedative, I just walked around and looked at these shelves! It was a symbol of a peaceful life for me.
---
In conclusion
We must always believe in Victory! We must help each other.
"There were many situations that surprised me. People who could help me leave didn't do that. Even friends (ed.: at this moment Olya gets saddened)."
My friend in Irpin, the one who advised me to buy an apartment there, left in the first hours of the massive invasion.
I then texted to all my friends and acquaintances: how are they, how to help, what they think to do next, whether they can take me with them.
It turned out that she had already left.
Even if they didn't have room in the car, she could text it. And simple "sorry, we can't take you with us, look for other options" would change everything.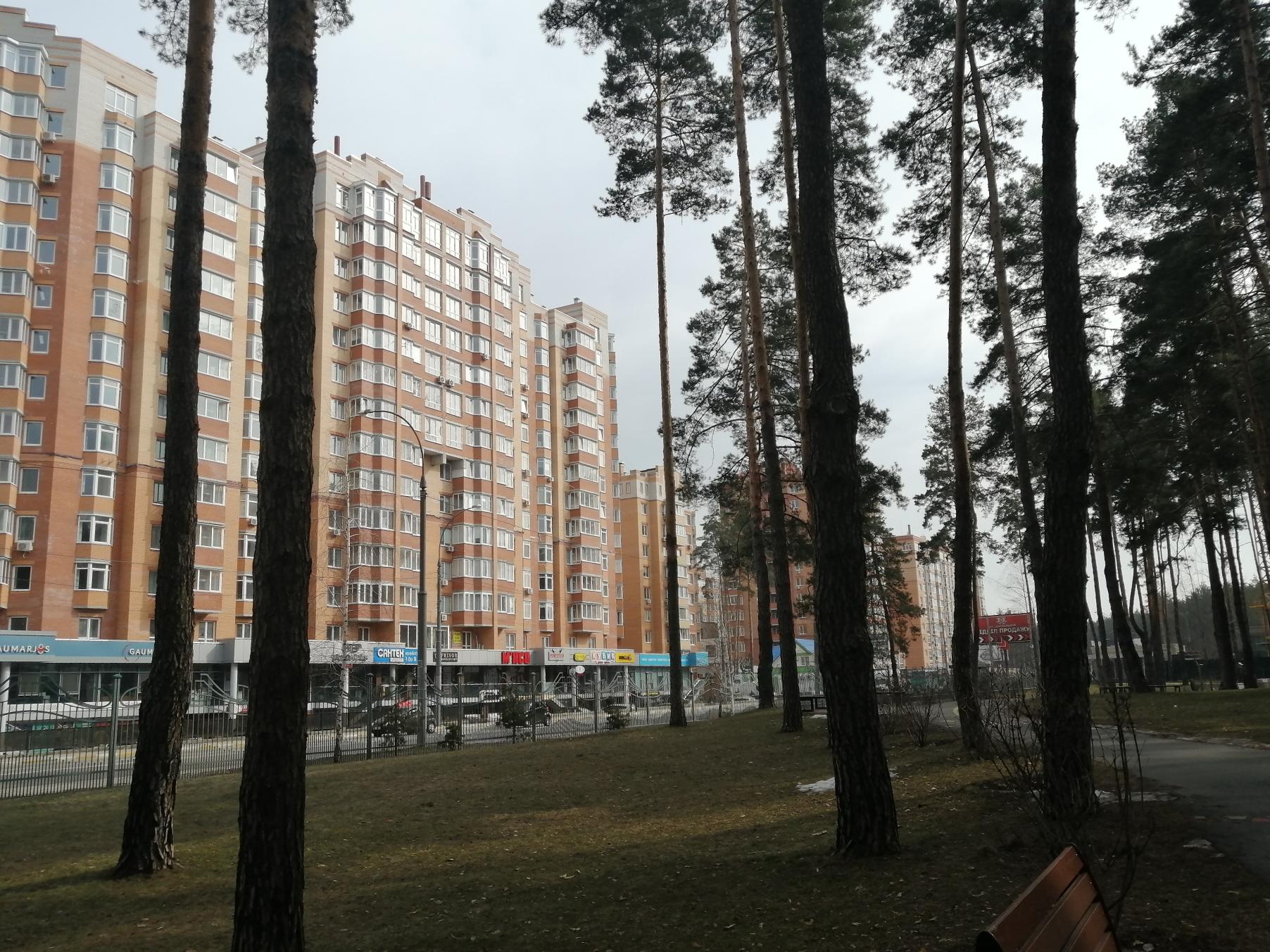 But she didn't even text me back. She called me only a month later. I didn't pick up the phone.
"It turned out that strangers helped me more than good friends: neighbors, with whom I spent the night for the first two days because I was terrified too much. Unfamiliar people in Vinnytsia, who hosted me, my brother, and his girlfriend."
Probably, on this – on gratuitous help to each other – the Victory is based. When people care about each other and their country in general, it makes us stronger.
You can always earn money and buy things. But you can't bring people back. People need to be appreciated.
This is really important.