Partnership
Partnership with Lizard Soft
We welcome all IT companies (outsourcers, integrators, software developers); consulting companies and independent consultants, which are interested to become our partners in representation of our interests in their country or in developing software solutions using our resources. We are ready to offer various types of cooperation and collaboration mechanisms - profit sharing, revenue sharing, fixed commisions and many more.
Outsourcing Partnership
If you are a software or web development company that do not handle with the volume of work, or your team cannot match your client's requirements – outsource your project to us. This process will allow you to generate high value business for your clients. We will provide you with exact result as you promised your clients.
Representative of Lizard Soft
This partnership model will allow you to represent Lizard Soft's services & solutions in your city or country. All requests from clients in your area will be redirected to you. You will be responsible for providing only client interaction while our development team will execute the project. All your efforts would be rewarded by prior agreement.
Business Partnership
If you are independent business consultant or consulting company that have clients database that match services that we offer, we can become business partners. We provide you with all needed information and you conduct primary negotiations on our services & solutions. Then our team enters into negotiation process and together with you implementing a project.
Our strategic partners

Nintex
A world's leading SharePoint workflow company, with over 4000 customers in 90 countries serviced by a global network of high quality partners and service providers. Nintex delivers innovative software and cloud services that empower organizations to automate business processes, quickly and easily.
Nintex is focused on delivering technology that is powerful, easy to use, and addresses the needs of business users, developers, and IT professionals alike. Products include Nintex Workflow, recognized by analysts as the most utilized third party tool for SharePoint, and Nintex Forms, the breakthrough technology that enables SharePoint forms to be designed and deployed quickly and easily to any mobile or PC device.
---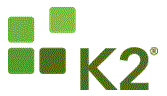 K2
A leader in building a BPM-making and Microsoft's business process automation technology. The K2 solutions operating in over 40 countries worldwide for more than 1 million end users.
K2 allows to automate and manage business processes of all types, bringing users together in a single application system, business process logic, data of any format and the interaction with other systems.
---

KWizCom
Since 2005, KWizCom has provided innovative solutions and services to make SharePoint even better for over 5,000 companies worldwide. KWizCom's solutions and services expand Microsoft SharePoint out-of-the-box capabilities, streamline workflow, maximize efficiency and enhance over-all productivity for hundreds of thousands of users.
KWizCom, a Gold Certified Microsoft Partner, is headquartered in Toronto, Canada.