Our Expertise
Our technologies

Microsoft SharePoint
is a platform for collaboration, ensuring increasing productivity and content management in a familiar environment Microsoft Office. Microsoft SharePoint allows to increase productivity through the use of an integrated set of flexible features, providing support for collaboration between colleagues, partners and clients.
---
Nintex Workflow
is a drag-and-drop workflow designer, which adds connectivity and advanced workflow features to the Microsoft SharePoint platform. Business users and IT Professionals alike will be empowered to quickly and easily automate business processes: from a simple leave approval request to complex integration across external applications, cloud services and data sources.
---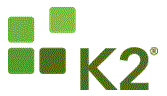 K2
is an automation tools that considerably expands the SharePoint possibilities and adapts the platform to form complete business processes by ordinary users.It is the constructor on the basis of web tehnology, specially focused to ensure an environment where SharePoint users can form the processes without programming using SharePoint items and documents.
Our competencies
Qualitative software consulting and outsourcing services
Enterprise portals
Workflow automation (SharePoint, Nintex, K2)
Web-development
Mobile Apps development
As developers, we are constantly working in projects with the most innovative technologies, most interesting business objectives, and at times with most challenging tasks.
Lizard Soft complies with the highest corporate governance standard is ISO 9001:2008 certified.